Skid Steer Cost: New vs. Used vs. Rent (2023 Comparison)
When discussing flexibility and versatility, only a few construction equipment can be compared to skid steer loaders. Their compact designs and closely set wheels make them a better option when you need a machine that can work in confined spaces.
However, one question you'll probably ask when looking for skid steer loaders is whether to buy a new one, a used one or rent. For starters, it's important to know what each would cost, and that's what this article is about.
So, how much does a skid steer loader cost?
New skid steer loaders would cost between $15,000 and $50,000.
Smaller skid steer loaders (1,350 lbs capacity) sell between $17,000 and $20,000.
Medium-sized skid steer loaders (1,600 lbs capacity) cost between $17,000 and $22,000.
The biggest skid steer loaders (2,200 lbs and more) cost above $30,000.
Used skid steer loaders cost significantly lower, with prices measured based on the number of hours of use.
That said, here's a detailed article to explain everything you should know about the cost of skid steer loaders and when it's preferable to rent vs. buy.
Skid Steer Loader Price Chart
| Model | Weight | Average Price of New Machine ($) | Average Price of Used Machine ($) |
| --- | --- | --- | --- |
| Bobcat S70 | 2892 lbs | 23,000 | 18,300 |
| Caterpillar 226D3 | 1550 lbs | 65,000 | 30,000 |
| CASE SV300 | 3000 lbs | 63,000 | 30,000 |
| John Deere 312GR | 1550 lbs | 50,600 | 25,000 |
| Kubota SSV75 | 8157 lbs | 54,500 | 36,500 |
| Komatsu | 2755 lbs | 50,000 | 29,750 |
Cost of Buying a New Skid Steer Loader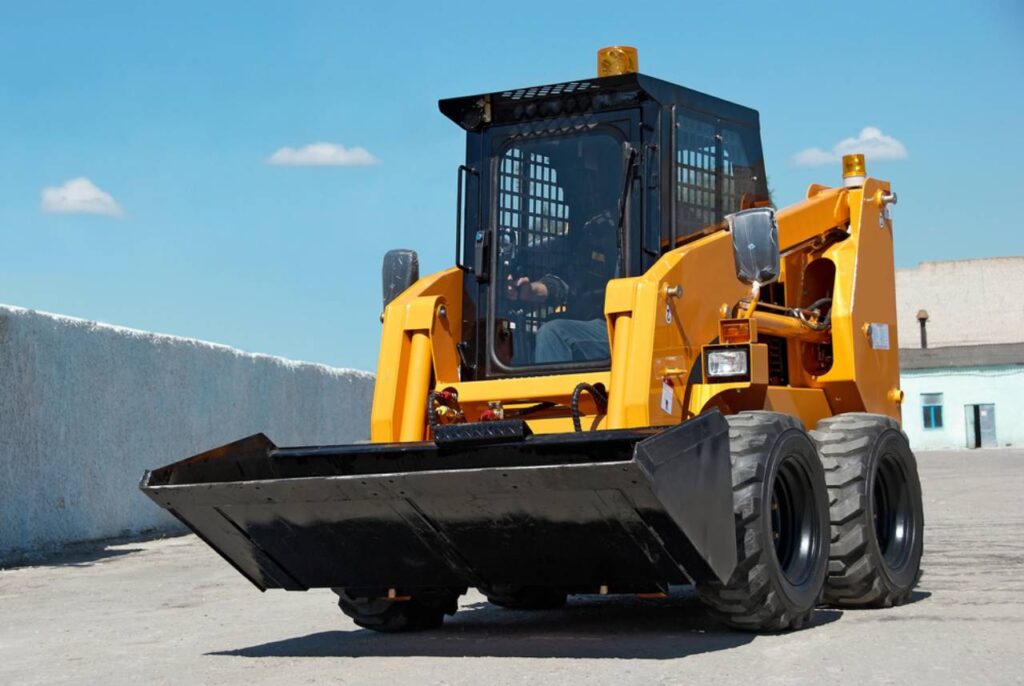 As we've mentioned above, the cost of new skid steer loaders typically ranges from $15,000 to $50,000, depending on size, capacity, and model. Skid Steer loaders with less capacity are generally less expensive compared to skid steer loaders with greater load capabilities.
Attachments can also quickly add to the price of a skid steer loader. So, if you want additional attachments, you should budget more for them.
For example, a simple bucket can cost up to $1,000, while attachments like pallet forks and augers may cost up to $3,000. Other complex attachments like hydraulic hammers and backhoes are usually more expensive, so we recommend budgeting between $11,000 and $20,000 for them.
Skid steer loaders are usually not built with cab enclosures, so if that's what you want in your machine, you better budget for it.
Cost of Buying a Used Skid Steer Loader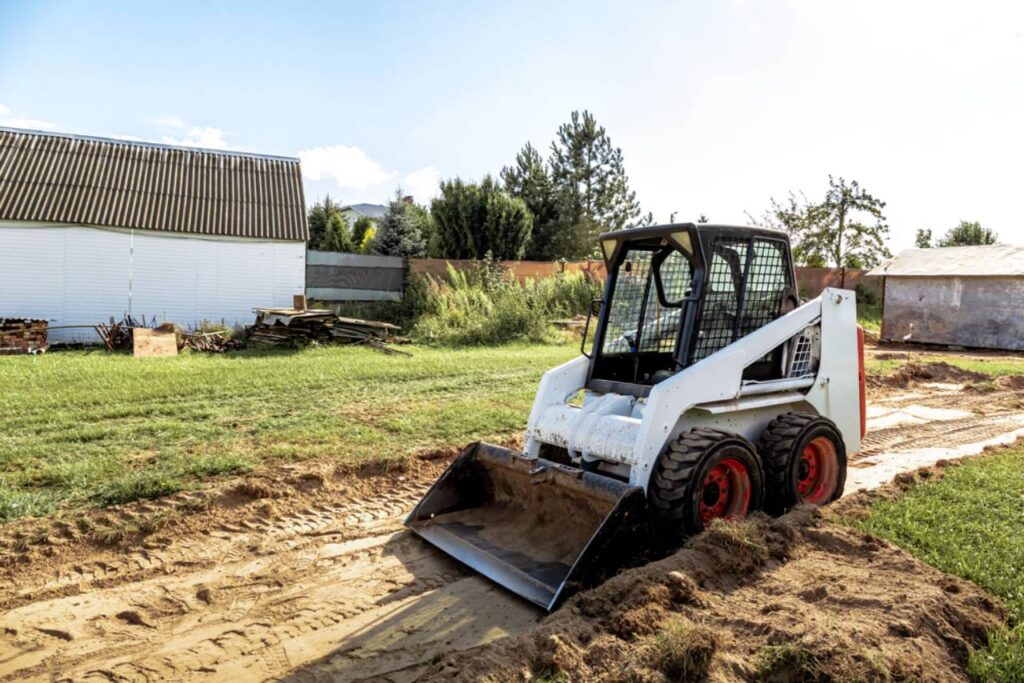 The cost of buying a used skid steer loader is usually significantly lower than the cost of buying a new one for obvious reasons. Once a skid steer has logged above 1,000 hours of use, the price begins to stop quite rapidly.
For example, a $22,000 skid steer may sell for less than $15,000 after logging in its first 1,000 hours of work. So, price is a significant advantage for people looking for this kind of machine.
However, we also advise buyers to be careful when buying used machines, especially if it has been used for several thousand hours.
While the price of this kind of machine is usually lower, it's more likely to break down in a short while, often costing you more to repair.
Cost of Renting a Skid Steer Loader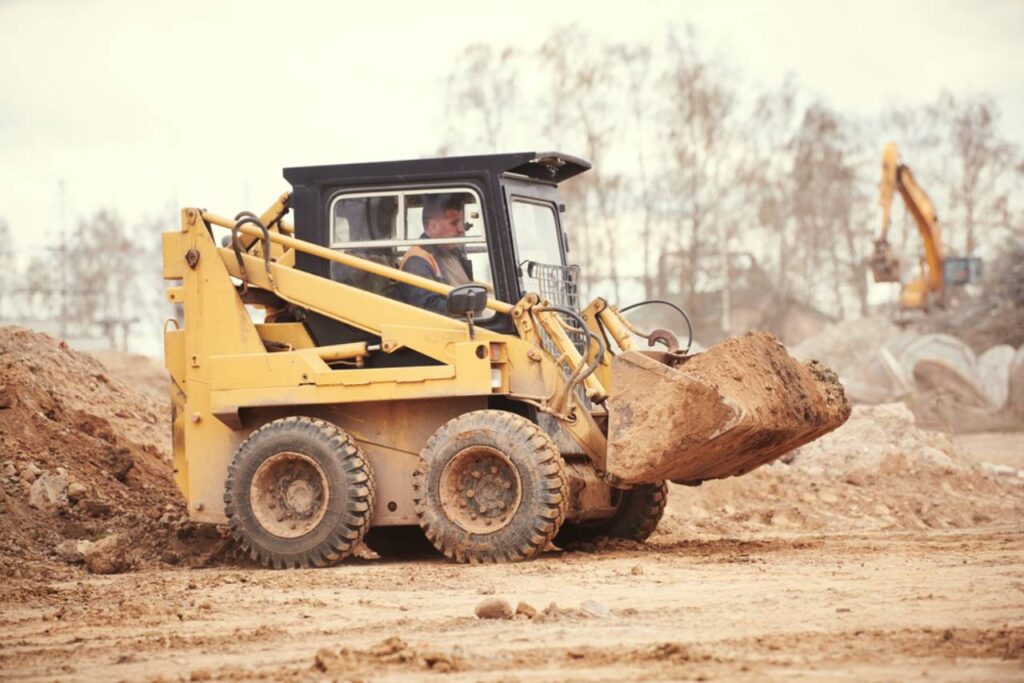 Considering the cost of buying a skid steer loader, many people will often prefer to rent. On average, the cost of renting a skid steer ranges around $300 for a day, $1,200 for weekly rentals, and $3,000 per month.
The cost of renting a skid steer may vary depending on factors like location, model, supplier, or even the number of hours you intend to use it.
Larger renting periods will usually attract lower rent rates, while shorter renting periods will attract higher rent rates. Depending on a renter's principles, you may also be charged separately for skid loader attachments.
Remember, the above-quoted prices are estimates. The best way to find accurate pricing information is to contact an equipment rental service or a local retailer to know how much they rent out these machines.
Factors That Can Affect Skid Steer Rental Costs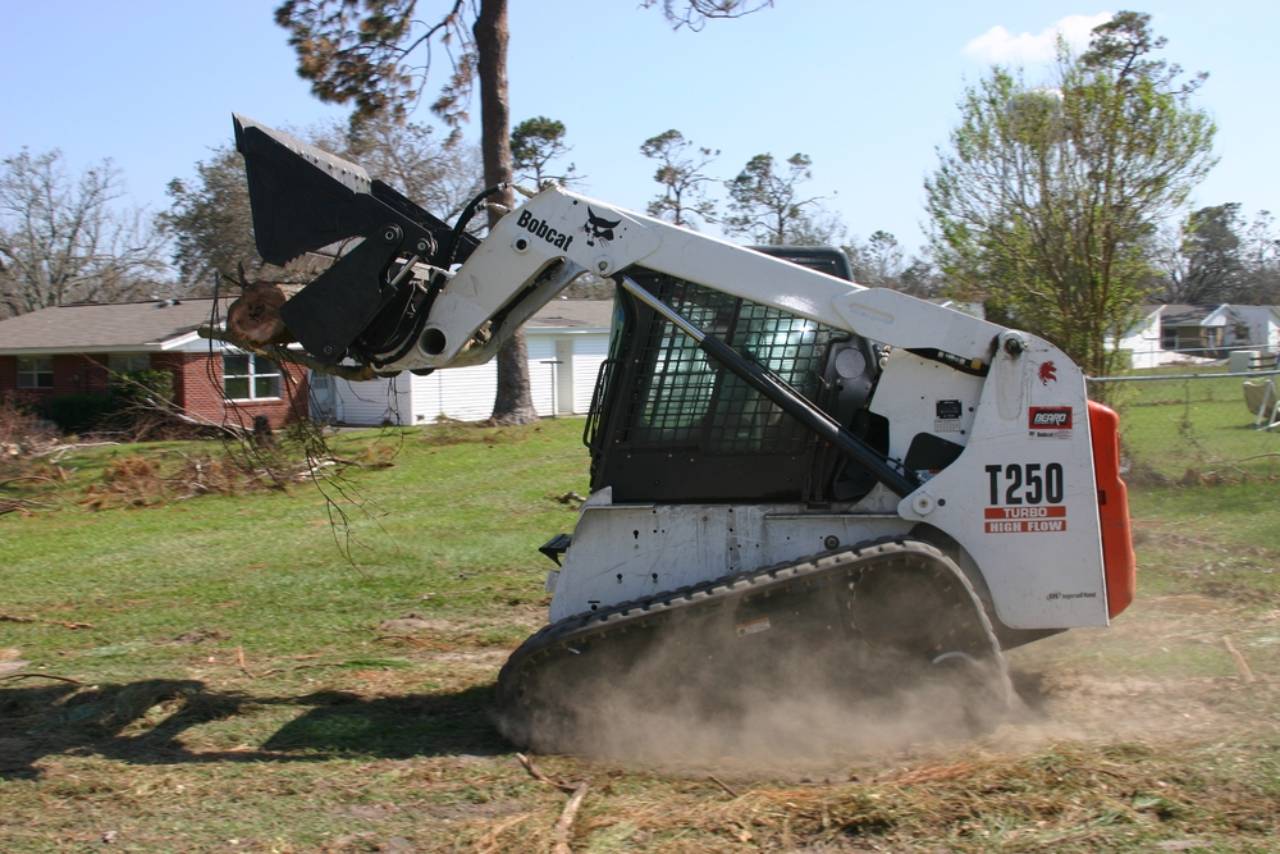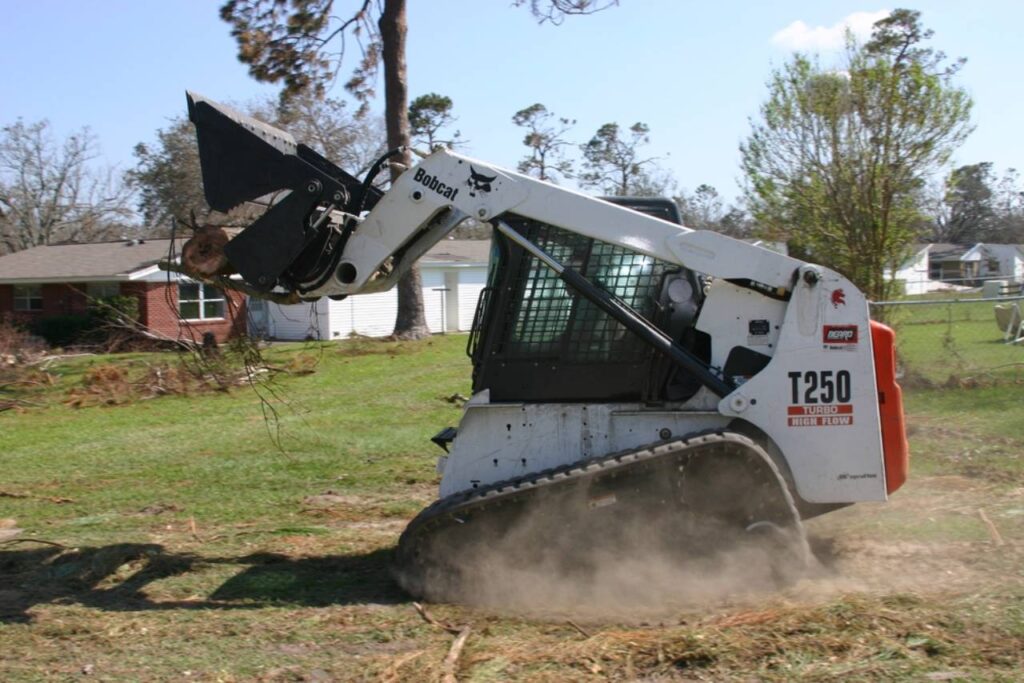 Now that we've talked so much about skid steer rentals, you're probably considering renting one. However, before contacting a rental service, it's also essential to know the factors affecting prices.
This way, you can make a more informed decision when choosing a skid steer for your needs. That said, here are some factors that may affect the cost of renting a skid steer loader.
1. Location
Like most other heavy-duty equipment, the cost of renting a skid steer may vary based on the project's location. This means that you may get a different quote from a Florida skid steer renter than you'll get when renting in a location where skid steer rental services aren't so popular.
Therefore, we recommend entering your exact location when requesting a quote to get an accurate estimate for your project.
2. Size
Do we really need to talk about this one? There are different sizes of skid steer loaders, and the size specifications would significantly affect their costs.
For example, larger skid steers with more horsepower would typically cost more than smaller models. Besides, these larger models are usually less fuel-efficient than the smaller models. But they can handle more work.
So before contacting a skid steer dealer, estimate the work you want to do to know which size fits it. If a small-sized skid steer loader can do the job, go for it and save costs.
3. Project Timeline
Project timeline is one of the most significant determiners of the rental cost. A project bound to last one or two days will cost less than those lasting a couple of months or years.
Although most companies offer lower rates for long-term projects, it still amounts to several thousand dollars if you calculate the cumulative costs for the project's duration.
Therefore, we suggest estimating the exact timeline for the project to avoid paying for unused days or scrambling to extend your rental period because you need more time to finish the project.
4. Skid Steer Type and Brand
The two main types of skid steers are:
Wheeled skid steer
Track loaders.
Both types of skid steer can vary significantly in price. Wheeled skid steers are generally cheaper and easier to maintain compared to track loaders.
Brands and models can also be significant determinants of price. Some models cost more than others. Therefore, if you're out to get the best deals, it'll be best to compare different brands and models to understand their pros and cons.
5. Market Conditions
One final determiner of skid steer price is the present market condition. The state of the rental market can easily cause rental prices to fluctuate. This is why you may rent skid steer loaders at lower prices in a particular season and higher prices when you return in another season.
Please note that rental costs are usually higher in areas with higher demand compared to areas with lower demand.
Renting vs. Buying a Skid Steer: Which is Better?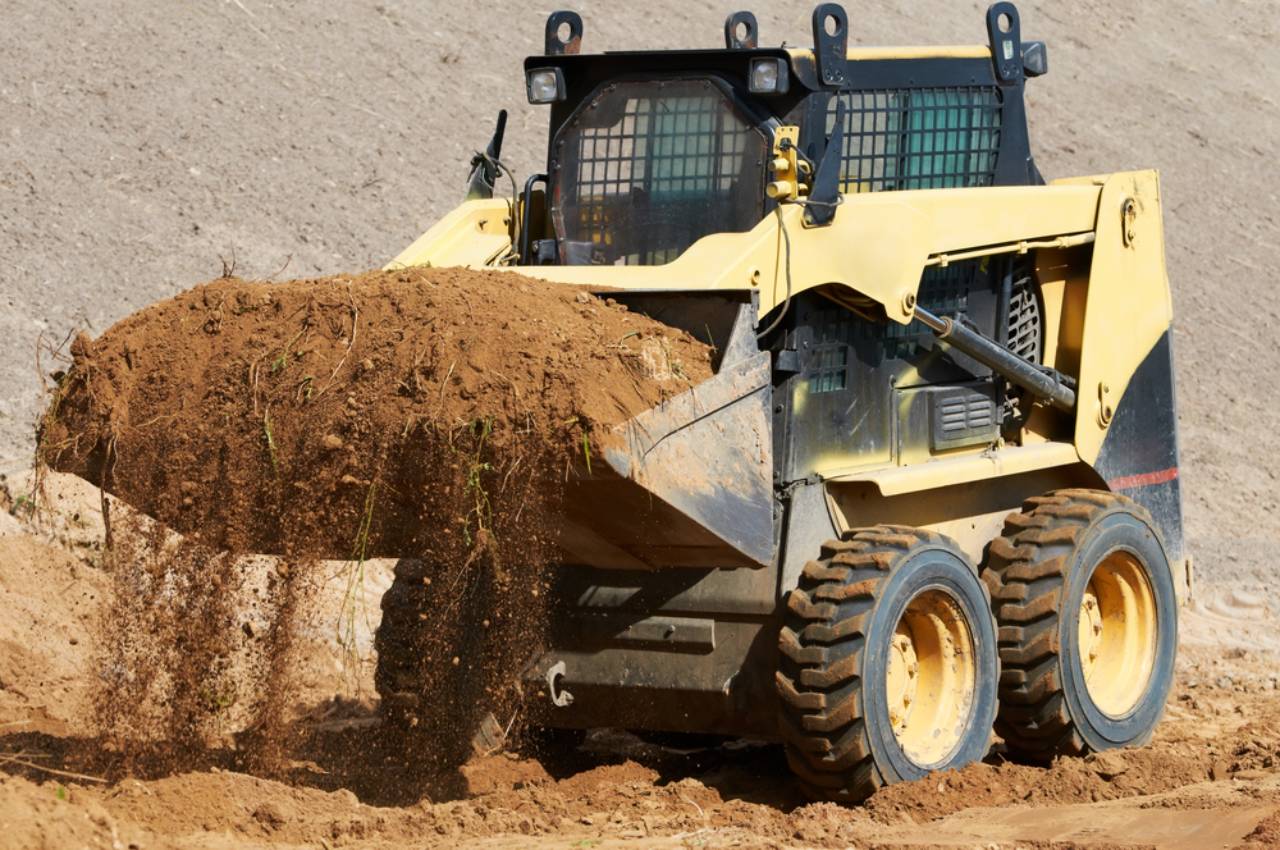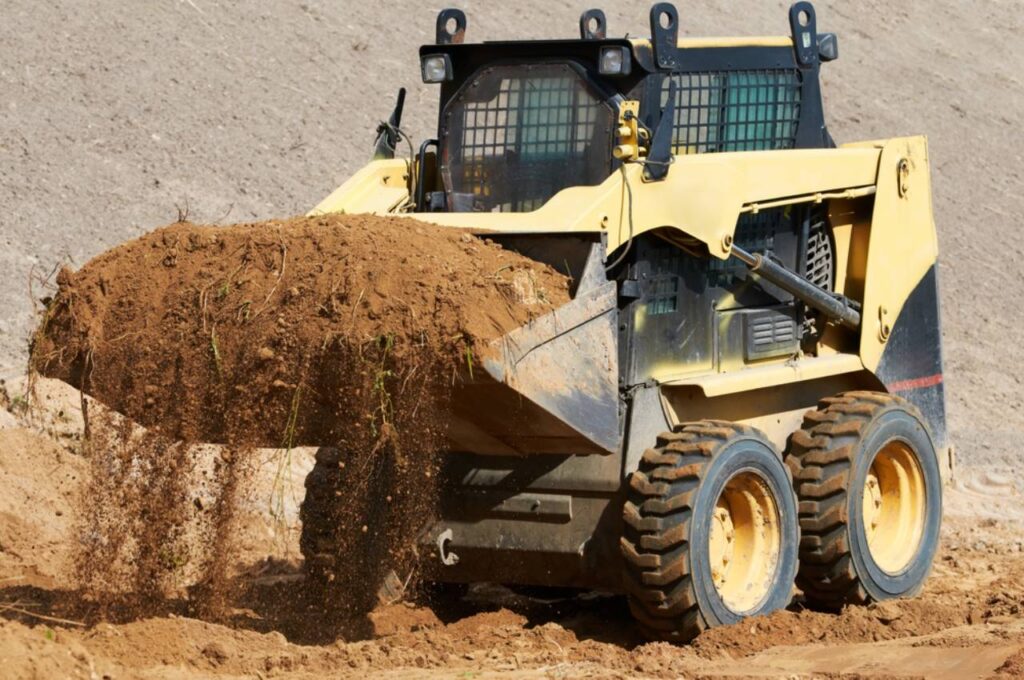 Once you realize how much of a help a skid steer can be, the next wonder is how to get your hands on one. Should you buy or rent a skid steer loader?
Fortunately, both renting and buying have their pros and cons, and it's worth reviewing their pros and cons before making a decision. Here, look at some of the pros and cons of both decisions.
Renting a Skid Steer
If you don't use a skid steer often, consider renting when you need one. However, there are other factors worth considering. You could also spend more on rental costs if you repeatedly rent the same piece of equipment. If you opt to buy, you'd be making a long-term investment.
But the question people often ask is, "how are you sure the investment will pay off in the long run?" If you're unsure about the investment paying off, consider renting one.
Renting a skid steer also allows you to pick the model or type of skid steer that best suits your application for each project. So, you can rent a small, radial lift skid steer for one project and a larger, vertical lift skid steer for another project.
Similarly, you get to rent attachments that suit your work for each project. Attachment needs change with time, so renting allows you to choose based on what's needed for each project.
Additionally, renting is an excellent option for moments when you're handling a project outside your town and don't want the additional costs of transporting your equipment to the site location.
You can rent a skid steer at the job location, which is easier compared to moving a skid steer across different states to your job location.
Buying a Skid Steer
Before buying a skid steer, think about the output you'll get from it. It's also important to consider the time you'll be using it. One way to get an accurate estimate of what you need is by renting a skid steer for an extended period.
This way, you can get a better feel of how you'll use the equipment and whether you need to purchase one or not. You should consider buying a skid steer if your job always requires you to use one.
You should also buy a skid steer if you do most of your jobs in one location. An important aspect of the skid steer purchase journey is choosing the right skid steer. So you want to highlight your specific needs and talk to the dealer about them.
Renting a skid steer loader makes sense for moments when you'll need specialized equipment.
However, note that skid steer loaders are designed to accomplish several different tasks, so there's a significant probability that you'll also need them for other tasks. Another option is to buy the skid steer and rent essential attachments as you go.
Skid steers are heavy equipment, and it's okay to feel like you're making a big financial commitment when buying one. But its numerous benefits make it almost an inevitable choice if you're into construction jobs.
Additionally, we found that skid steers are generally less expensive than most other types of compact equipment.
Buying a New vs. Used Skid Steer: Which is Better?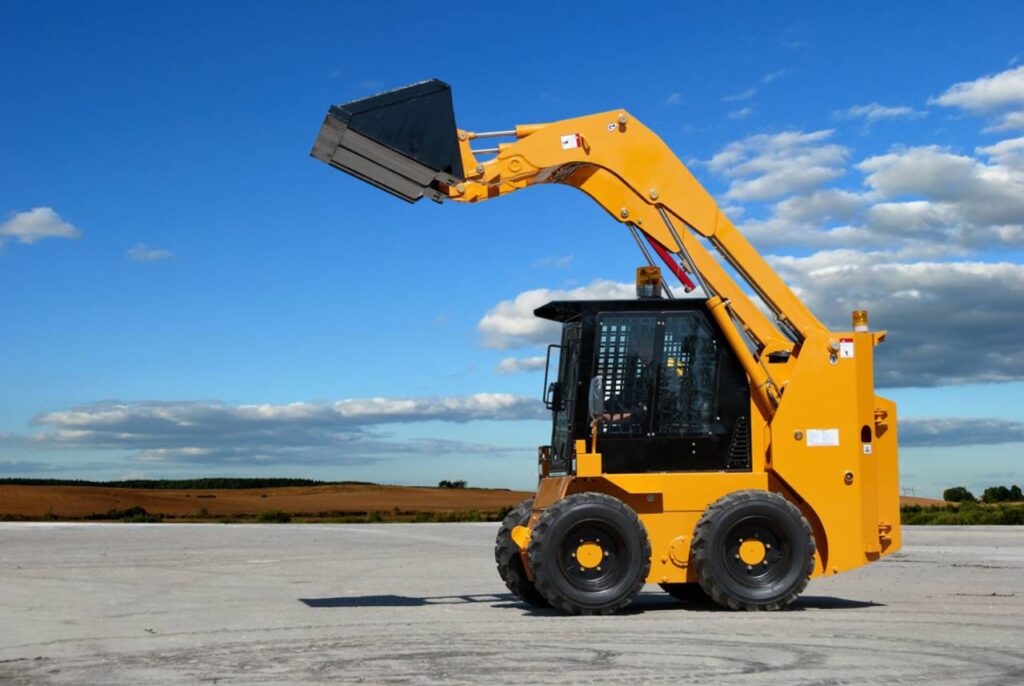 Have you decided that it's best to buy a skid steer? Great! But there's one more decision to make. Do you need a new skid steer or a used one?
Both options have pros and cons and can come in handy in different situations. Here's a brief review of their pros and cons, including when it'll be best to get each.
Buying a New Skid Steer
Skid steer loaders are very versatile; hence, their popularity among construction equipment. They can be adapted to several different uses simply by switching the attachments.
They are also often used in landscaping, snow plowing, excavation, and manufacturing.
Since skid steer loaders are so popular and versatile, it makes sense to buy a new one since you'll need it for many things. Here are some pros and cons of buying a new skid steer vs. a used one.
Pros
Better technology: the constant evolution of technology means that new features are being added to skid steers almost daily. So, you'd want to buy a new skid steer since it offers more advanced features than used skid steers that may be dated.
More choices: it goes without saying that you'll get more options to choose from when you buy new equipment. Besides, manufacturers can also design the machine to suit your exact specifications.
Warranty protection: you'll get access to comprehensive warranties when you buy new skid steer loaders. This means you won't need to worry about paying for repairs for a long time.
Cons
New skid steers are typically more expensive than their used counterparts. So you'll need to budget huge amounts for it.
Depreciation: like most other heavy-duty equipment, new skid steers depreciate quickly in the first few years of purchase.
Used Skid Steer Loader
If you're on a tight budget, buying a used skid steer makes sense. It also makes sense to opt for this option if your work only requires that you use the skid steer occasionally.
You won't want to spend over $20,000 on a brand-new machine you won't use too often.
Most skid steer dealers sell new and used machines. So, finding one that suits your needs and budget shouldn't be difficult. However, ensure adequate research about the product before buying one.
Don't just rely on the seller's information about use time, service records, etc. Most sellers will do anything to sell their products.
Pros
Cost: cost is a significant factor when it comes to the purchase of heavy equipment. So, it's not surprising that most people buying used skid steers do it because it helps them chop a significant part off the actual cost. If you do your assignment well, you can find a reliable machine with a decent lifespan at a fraction of the actual price. Again, if you use this machine sparingly, you'd want to try a used skid steer.
Cons
Not so reliable: often, people fall into the trap of purchasing machines already half gone because they are tempted by the price. Unfortunately, taking a skid steer for repair too often can make the cost of the machine quickly skyrocket.
Older technology: one of the most significant disadvantages of opting for a used skid steer is that you may miss out on the latest features and technologies. These machines are typically old, so don't be surprised to see many dated features that make operation harder.
Frequently Asked Questions (FAQ)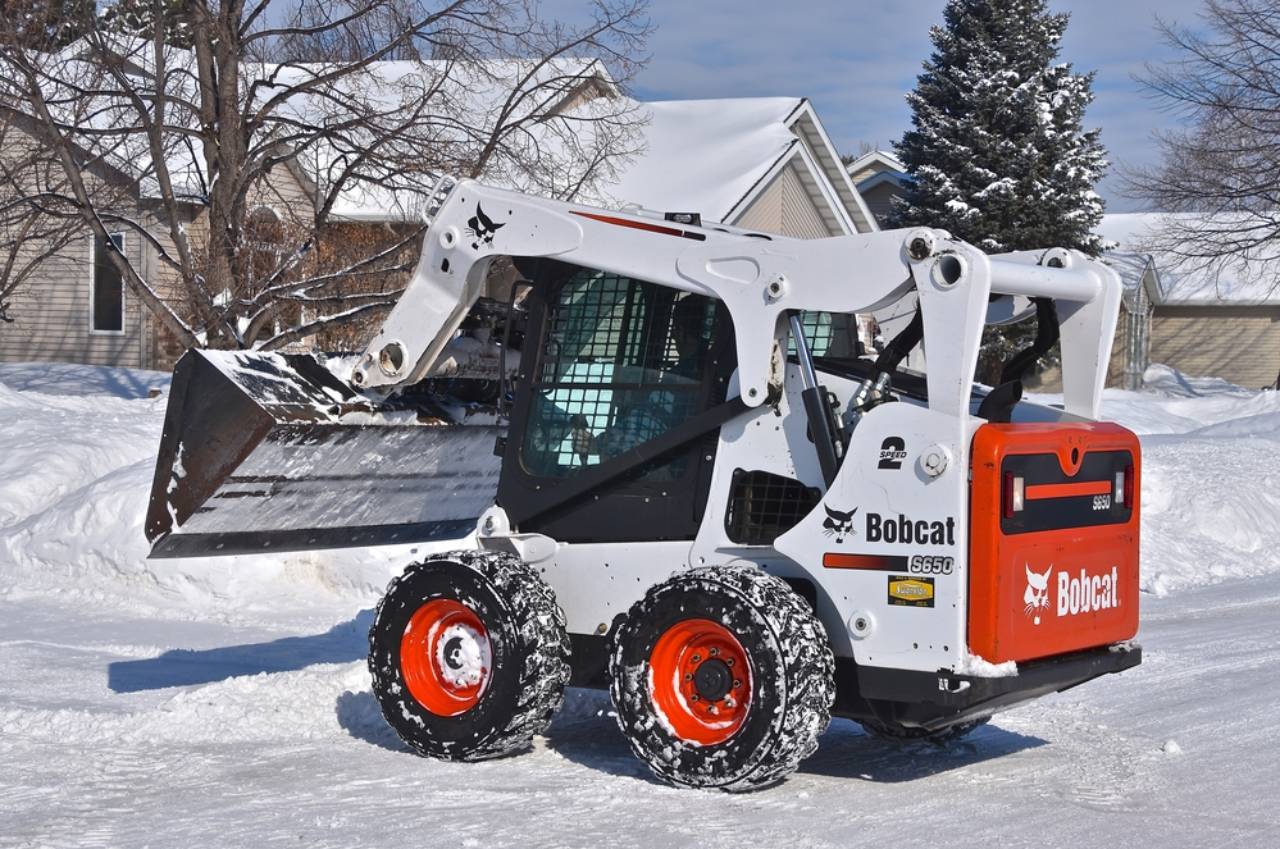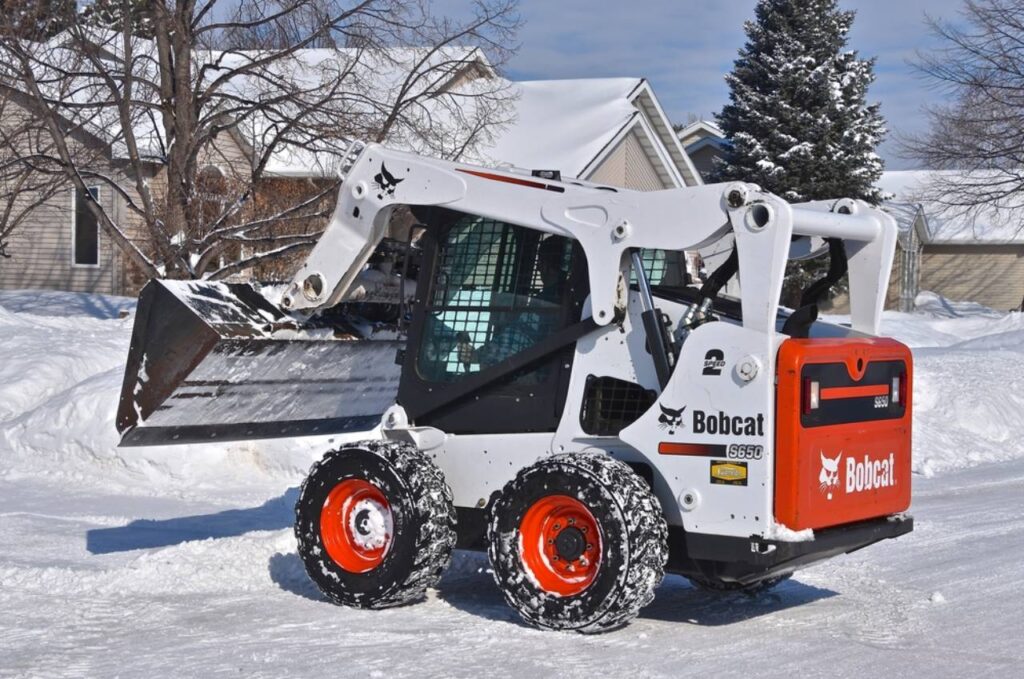 What is the most reliable skid steer brand
There are so many good brands of skid steers out there. However, John Deere is widely trusted and often considered among the top brands. It has different models of skid steers, with most of its machines built for heavier attachments.
You'll find large and compact options in the brand's collection, with different features to fit different works.
Are skid steers hard to maintain?
Skid steers use less fuel than most heavy-duty equipment and are relatively easy to maintain. However, the cost of maintenance is usually relative.
Popular brands like Bobcat, Kubota, and John Deere have their parts available in all markets.
Conclusion: Skid Steer Cost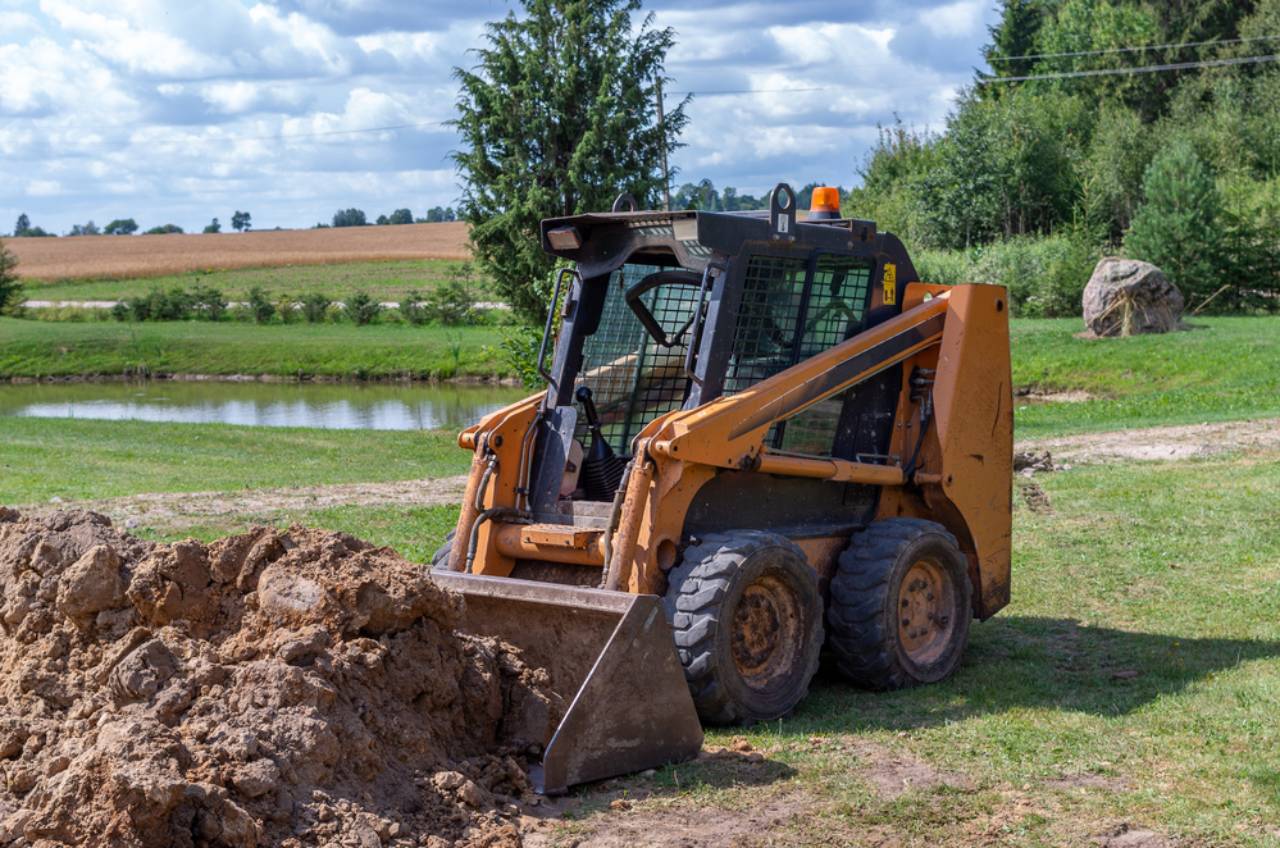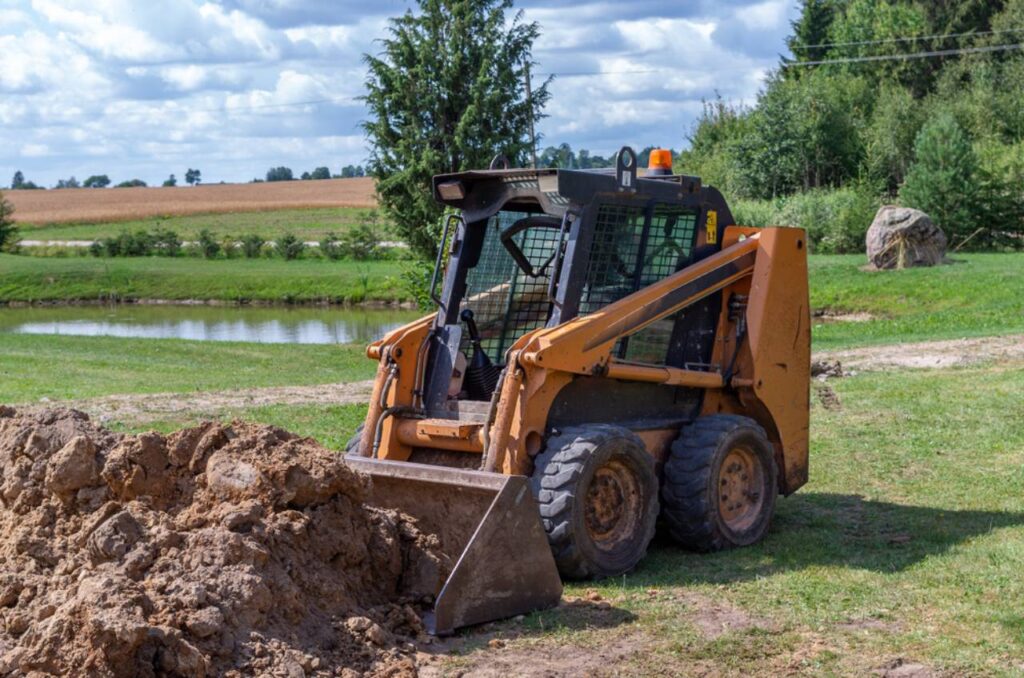 Skid steer costs vary greatly depending on brand, type, and model. However, skid steers typically sell for between $15,000 and $50,000. While it's important to look at the price, the number one determiner of the type of skid steer you should buy is the construction tasks you want to complete.
Fortunately, there are cheaper brands for people that do not want to spend so much. Another option is to opt for used skid steers or to rent. Each of these options has its advantages and disadvantages.
We've reviewed everything you should know about skid steer loaders in this article. We've also highlighted the pros and cons of each ownership method so you'd know the best option for you.