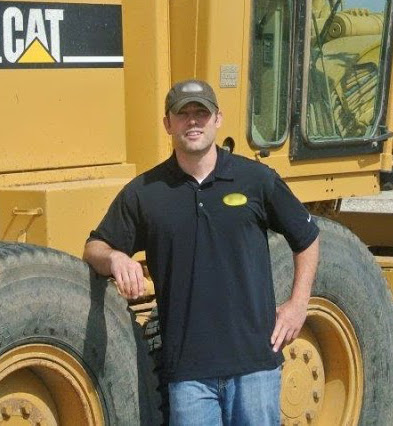 You've just found the best heavy equipment appraiser team in the business.
Congratulations!
Our approach is different:
We don't double as equipment dealers.
We don't run an equipment auction house.
We deliver you a truly independent and unbiased equipment valuation.
We're also real people who you can have a conversation with.
No technical jargon or trying to talk over your head. Go ahead, ask us anything!
We even created the Equipment Appraisal 101 Infographic for you visual learners & non-question-asking types.
What does a Heavy Equipment Appraiser Appraise?
Our slogan: If it's equipment, we appraise it!
Sure, but what about specifics? Check out our heavy equipment appraiser services page for a small sampling of the types of equipment we have appraised.
What is Our Coverage Area?
We offer heavy equipment appraisal services in all corners of the United States (and beyond).
Think of us as the Johnny Cash of the heavy equipment appraiser world (we've been everywhere, man!).
Heavy Equipment Appraiser Qualifications
We have been trained and accredited by the Certified Appraisers Guild of America to appraise all personal property. Accreditation involves coursework, continued education, and rigorous exams.
This accreditation insures that we're held to the strictest ethical principles, as set forth by the Uniform Standards of Professional Appraisal Practice, or USPAP. It also makes us IRS Qualified Appraisers.
Sure, we've got the training and the accreditation, but what about equipment knowledge?
A combined 30+ years in the equipment industry. We've picked up a thing or two in 3 decades! You can read a bit more about our heavy equipment appraiser team in the next section.
Our Team
Heavy Equipment Appraisal maintains strategic alliances with many construction, mining, forestry, agriculture, and equipment professionals. Our industry connections provide us a wide-ranging network of expertise for any appraisal assignment you bring to the table.
One such connection is Equipment and Trucks Incorporated (ETI), an independent heavy equipment dealer, who have over 20 years of heavy equipment asset disposal, rental, parts, and liquidation experience.
ETI knows equipment. Period.
Their team consists of the best equipment, parts, and rentals minds in the business. Recently, ETI added a key member from one of the major auction companies – who also has extensive equipment appraisal experience.
Combined, our solutions offer you a clear cut vision of the market so you can move forward.