Best Bad Credit Semi Truck Financing Companies
Best bad credit semi truck financing companies: do they exist? Whether for work or pleasure, owning a semi-truck when you're in need of financial assistance can be difficult. Especially when you need equipment financing, but have bad credit. But…don't let a stream of bad luck or endeavors halt you from pursuing your dreams! The good news is there are no credit check semi truck financing companies as well as those who accept bad credit.
Here are the best bad credit semi truck financing companies:
Smarter Finance USA
CAG Truck Capital
LRM Leasing
Mission Financial Services
Halo Capital Group
If you are ready to see how you can qualify for a semi-truck, even when dealing with bad credit, then you have come to the right place. We are taking an in-depth look at some of the top listed companies that offer bad credit equipment financing, with some even offering no credit check semi truck financing.
Your Best Bad Credit Semi Truck Financing Options in 2023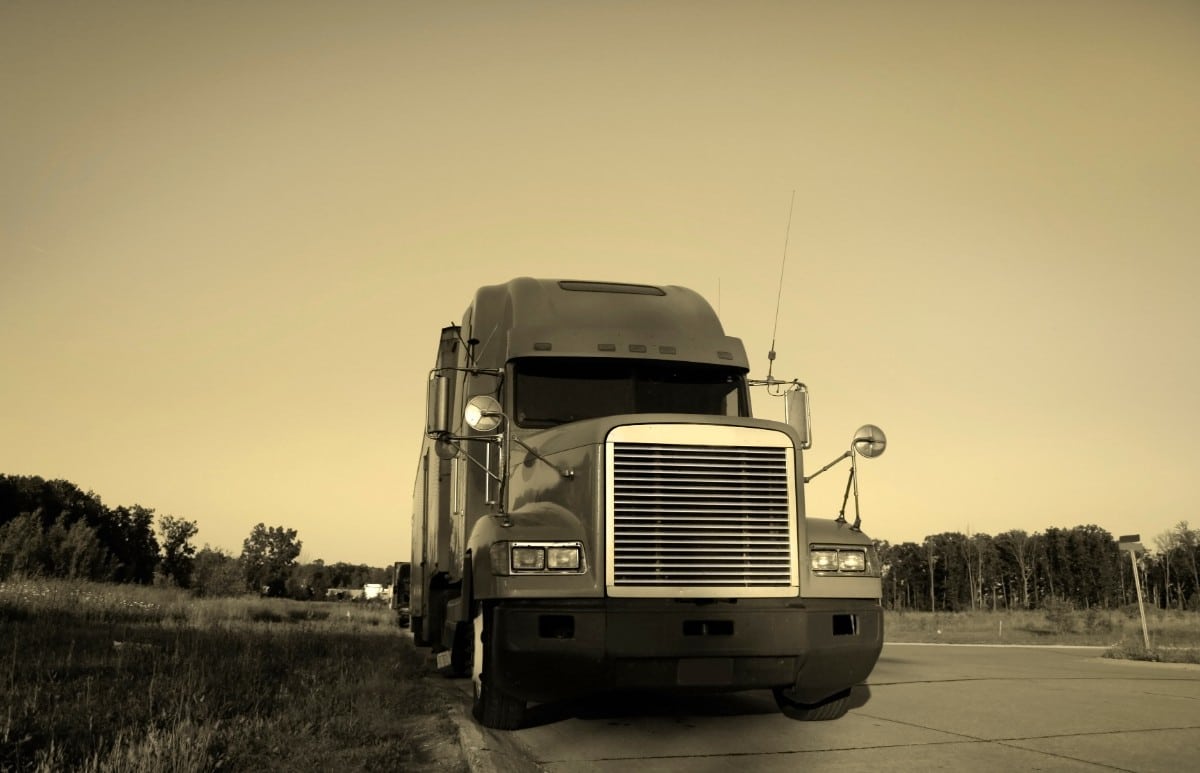 For anyone in need of semi-truck financing with bad credit, the outlook can be daunting. Plenty of financial companies will simply deny you based on a FICO score. The good news is that there are a variety of financial institutions that look passed the credit score and offer top-notch financing services.
Here are our top 5 picks for best semi truck financing for bad credit:
1. Smarter Finance USA
Smarter Finance USA is known as being the company that helps small businesses that struggle with all types of leasing and financial issues.
From vendor equipment to heavy equipment and yes – semi-trucks, too. The reason why so many opt for this company is that they have a wide range of information available to their customers, which takes the guesswork out of the situation.
As the website states, "Financing Your Business Doesn't Have to be a Puzzle". When it comes to financing a semi-truck, the same rules apply. They understand how challenging it is to get a semi-truck loan, especially when struggling with bad credit. The good news is, that the same understanding is what helps more people get qualified for a loan.
With that being said, how does Smarter Finance USA work to help their customers in need of a semi-truck?
Well, with bad credit, the most important piece of the puzzle to look at is the down payment. Typically an individual with bad credit will need a higher down payment of up to 50% or some type of collateral. It's also suggested to work with a dealer.
All in all, Smarter Finance USA is prepared to offer top-notch quality service. They are vastly knowledgeable on the ins and outs of semi-truck financing and can help those in a dire situation find a way to own a semi-truck.
2. CAG Truck Capital
CAG has been in the financing industry for over 36 years and is trusted as a place for owner-operators with all types of credit to find a good loan. They strictly finance for commercial trucks and nothing else, which shows they have the passion and knowledge to help those in need of a loan.
What customers love about CAG Truck Capital is they are very understanding of all types of credit situations, which is why they won't turn you down; they have even been known to accept clients that have bad credit paired with bankruptcies. They also work with all makes and models of trucks, new or used, which isn't always the case with semi-truck financial companies.
CAG Truck Capital is an excellent choice for anyone who needs or wants a semi-truck and has found themselves in a bind with bad credit. The company is loaded with useful information on all types of trucks and credit situations and works to find the best deal.
3. LRM Leasing
Looking for a company that provides a no credit check semi truck financing option? Then LRM Leasing may be your best choice. LRM Leasing has been around for over 35 years now and prides themselves on offering their clients with leasing and financing that requires no credit check. With this company, you can also choose who you want to work for, which is a major benefit.
One of the main goals of LRM Leasing is offering a "no-nonsense experience". You have the option of applying for a lease or financing on a semi-truck, and they work to approve you. They also offer a variety of bad credit leasing options and financing for semi-trucks. The company also accepts credit cards for any type of security deposit that may be required.
If you need a company that offers a no credit check semi truck financing option, then LRM Leasing is the only way to go. They are an understanding and professional company that has one goal in mind — to get you in a semi-truck you will love. If they weren't great at what they do, there's no other reason why they would stick around since 1980!
4. Mission Financial Services
Now, for those who have found themselves in a sudden rut around the time they were preparing to finance a semi-truck, the outlook may look bleak. But Mission Financial Services looks at your credit report entirely, instead of the number on the screen. In fact, they have even offered financing options to those who found themselves with a credit score in the low 400s.
Applying at Mission Financial Services is a better option for those who are suddenly struggling, not those with a long history of bad investments and recurring late payments. This is because Mission Financial Services looks at the credit report as a whole. If you have made all of your payments on time towards a home or car, this is a plus. It's also beneficial to have experience driving a semi-truck and some type of collateral.
Mission Financial Services isn't overly picky when it comes to their loans, but they require a bit more than other companies. If you are able to apply for a loan with MIssion Financial Services you will be glad you did. They have been around since 2000 and continuously prove to be an understanding, practical, and easy-going company.
5. Halo Capital Group
The Halo Capital Group is the company that "believes in second chances". With this theory in mind, they offer a wide selection of loans for those with bad credit. And not only that, but Halo Capital Group is one of the only companies offering a semi truck financing bad credit no money down option. That's right — with the help of Halo Capital Group, financing for a truck might not even cost you a dime initially.
When it comes to the Halo Capital Group, they are all about making dreams a reality. They work tirelessly to help their customers get the financing they need to own a commercial truck. As their website says, "our only consideration is if you can succeed".
Halo Capital Group knows that sometimes credit scores can be negatively impacted due to no fault of your own. But paying attention to these scores — and these scores alone — is what brings the downfall to many would-be semi-truck owners. That's why this company offers a wide range of financing options and applying is easy.
Related Questions
How can I finance a semi-truck with bad credit?
If you have bad credit and need or want a semi-truck, you aren't alone. There are certain imperative steps you can take to up your chances of being financed, though. Here is how you can finance a semi-truck even when you have bad credit:
1. Put more money down. In most cases, someone with bad credit should expect to spend anywhere between 25% and 50% of the final cost as a down payment.
2. Find a cosigner. In some circumstances, having a cosigner can be enough to seal the deal. Just make sure it's someone with exceptional credit to offset your bad marks.
3. Buy directly from a dealer. Buying directly from a dealer typically has a better outcome than other options.
4. Offer collateral. Collateral is simply the safety net for financing companies. Therefore, offering some type of collateral may be the nudge and confidence they need to allow the loan with bad credit.
What credit score is needed to buy a semi-truck?
While requirements vary by lender, most financing companies will expect a credit score of at least 600, although 660 is far more sought after. Of course, the above-mentioned companies can work with credit scores diving into the 400s, so it's important to check with the company on their specifics.
How long can I finance a semi-truck?
This is another issue that will vary by lender. You can expect to see most loans for around 7 years. However, there are some cases where finance can be up to 10 years. When applying for a loan, it's important to ask about this information so you know exactly what to expect in terms of your loan.
How much are payments on a semi-truck?
There are three things to consider when figuring out your payments on a semi-truck: the down payment, interest rate, and loan term. A semi-truck will likely be around $150,000. With a 10% down payment of $15,000 and a 5% interest rate over 5 years, monthly payments will be around $2,500.