An online equipment appraisal (desktop) is the perfect solution for anyone in search of an ASAP-solution or cost effective equipment appraisal.
If your schedule allows, we recommend an on-site equipment appraisal instead.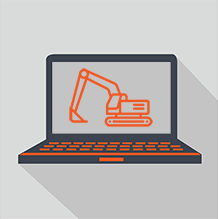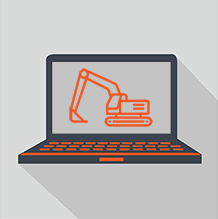 Brandon, a construction contractor from the great state of Tennessee, is growing his business through sound business decisions. For example, Brandon is making smart equipment purchases, aided by our online equipment appraisal services. Brandon recently sent us this email:
Online Equipment Appraisal FAQs:
What is a desktop (online) appraisal?
An online equipment appraisal, desktop appraisal, or limited scope appraisal, is an appraisal report that is the result of valuating an item without physically inspecting that item. The online equipment appraisal theory is that most often than not, enough assumptions can be made about the item to effectively and accurately assign a value to the item. Our promise to you: If we're not the "man/woman for the job", we'll tell you! (we're not big fans of wasting anyone's time or money), We may even help you find the right man/woman for the job.