17 Best Dump Truck Financing Options (2023 Ranks)
If you're running a business that requires dump trucks, you know how important they are for your daily operations. But let's face it, dump trucks ain't free!
And buying a dump truck outright can take a serious dump on your finances…and that's just the beginning. You also have to consider maintenance costs, insurance, and other expenses that come with it.
Luckily, there's a solution to this problem: this list of the best dump truck financing options available to you in 2023! It's a way to spread out the cost of owning a dump truck over time, making it more manageable for your business.
But how does dump truck financing work?
What are the options available?
And how can you get the best deal for your business?
Well keep reading, my friend, and we'll get that shiny new gently used dump truck working for you asap!
1. TopMark Funding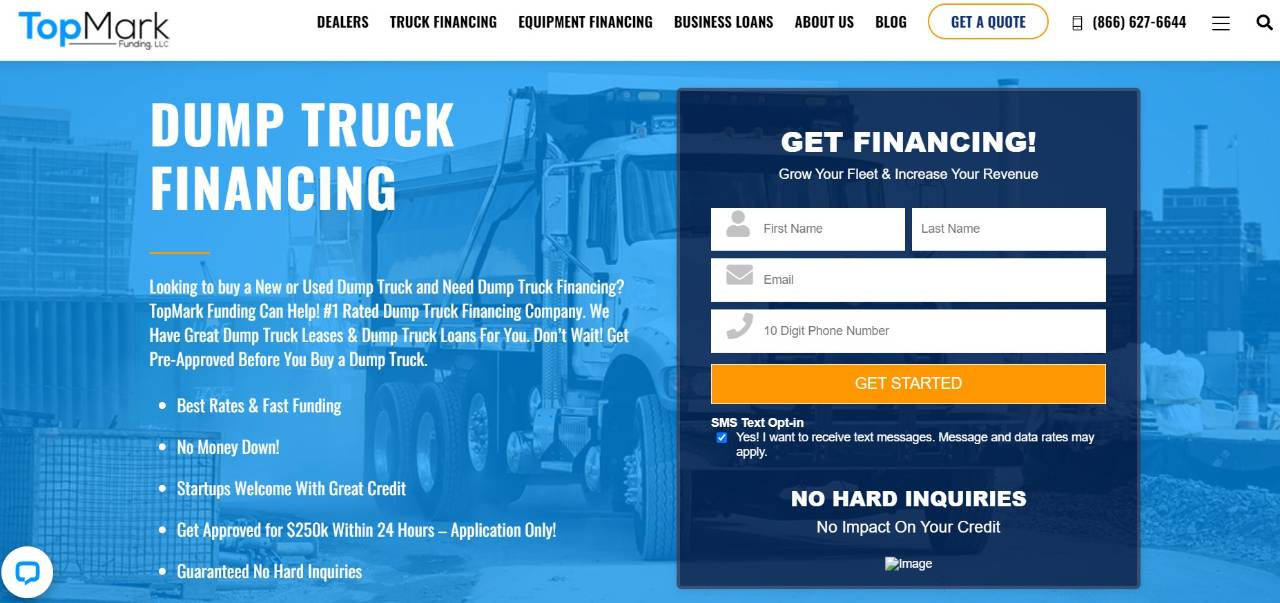 TopMark Funding is a financial services provider that facilitates businesses that need working capital. One of its specialized financial products is equipment funding, which includes Dump Truck financing.
You can apply for a no-down payment loan of up to $250,000 if you have good credit.
TopMark is comfortable supporting new businesses and positions itself as a reliable credit provider that a business can fall back on. It requires good credit, though it doesn't make hard inquiries (which can lower your credit score by 5 points).
2. CAG Truck Capital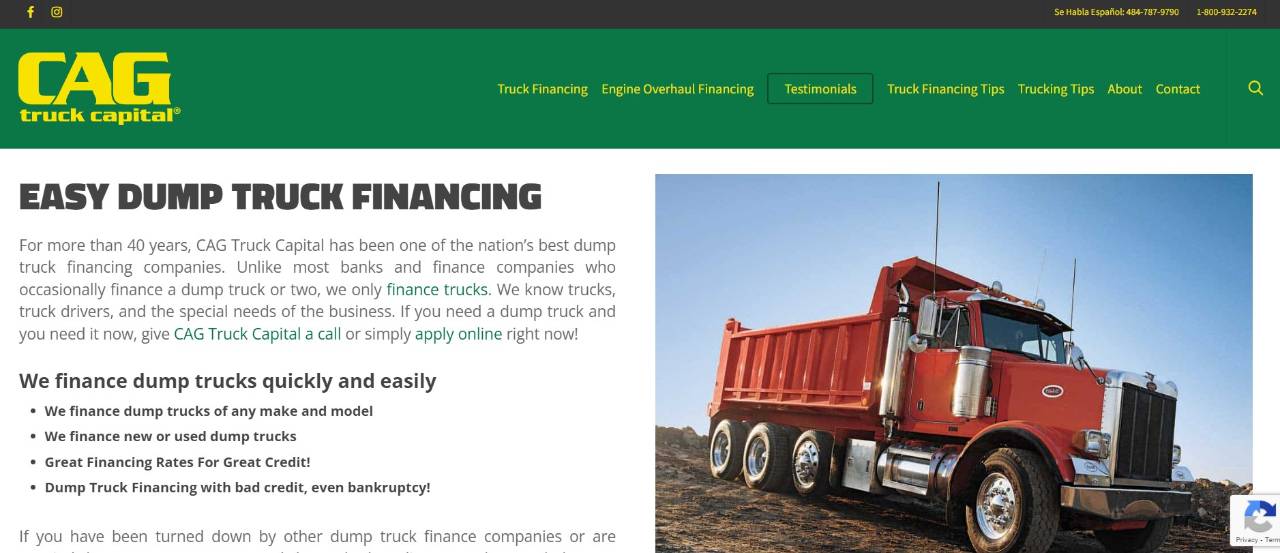 This credit provider deals with heavy equipment and truck financing. As a niche financing provider, CAG Truck Capital caters to borrowers with poor credit scores as well as fresh businesses. Your chances of getting approved for funding are pretty high with CAG, but its interest rate isn't always the best.
Your credit score plays a major role in the terms you get, and if your score is over 650, then CAG Truck Capital can provide a competitive APR and a generous return tenure.
The credit provider doesn't force you into purchasing trucks from specific partner brands. Whether you want a new or used truck, you can have it financed with CAG Truck Capital.
3. Crest Capital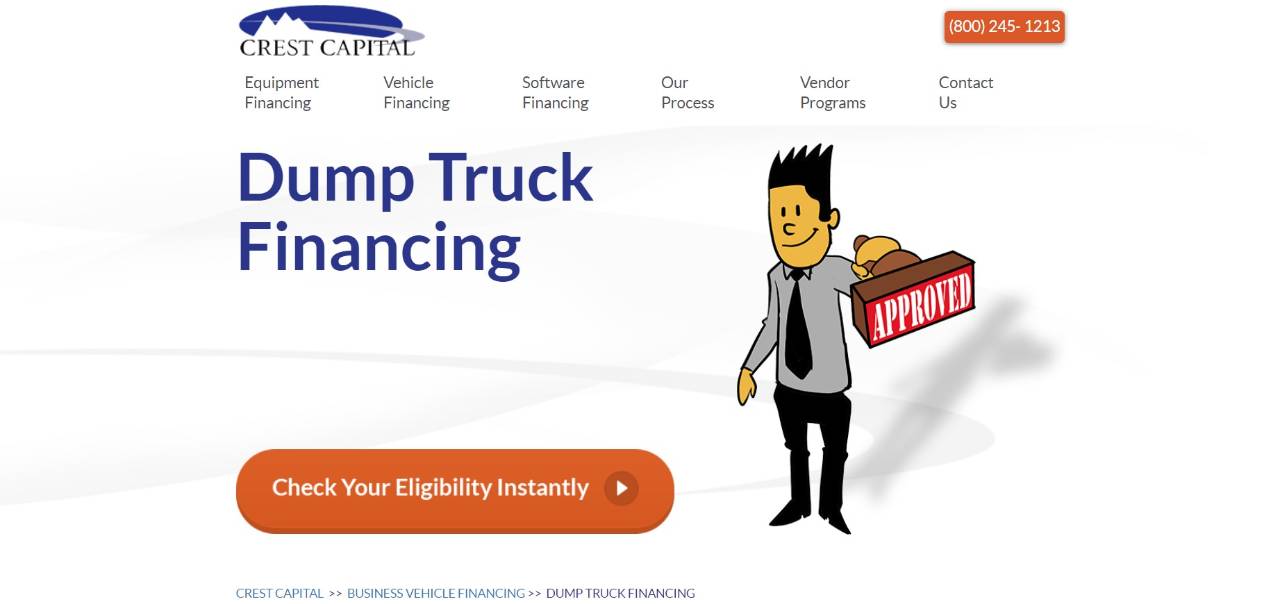 If you want a dump truck to start a sole-operator business or to expand your current business, you can use Crest Capital's Business Vehicle Financing product to fund your purchase.
Crest Capital facilitates new and used dump truck purchases and allows prospective borrowers to check their loan eligibility instantly. You don't need complicated paperwork or financial records to apply, and you can be approved for up to $250,000 in financing.
Moreover, Crest Capital doesn't require collateral, which might sound too good to be true given the provider's quick approval times and straightforward application process. But there's no such thing as a free lunch, and your interest rates (although fixed) are likely to make sense for your credit score.
4. Balboa Capital
Balboa Capital offers a wide range of financing options to fresh and seasoned businesses. Given that a good chunk of its lending is in the heavy equipment niche, it makes sense that the credit provider finances dump truck purchases as well.
Balboa Capital is the business financing arm of the Ameris Bank.
You can apply for up to $500,000 in funding with hard collateral and for up to $350,000 with soft collateral.
Ideally, your business should have at least one year of operating history and annual revenue of over $100,000. It helps if your FICO score is over 620.
4. BNC Finance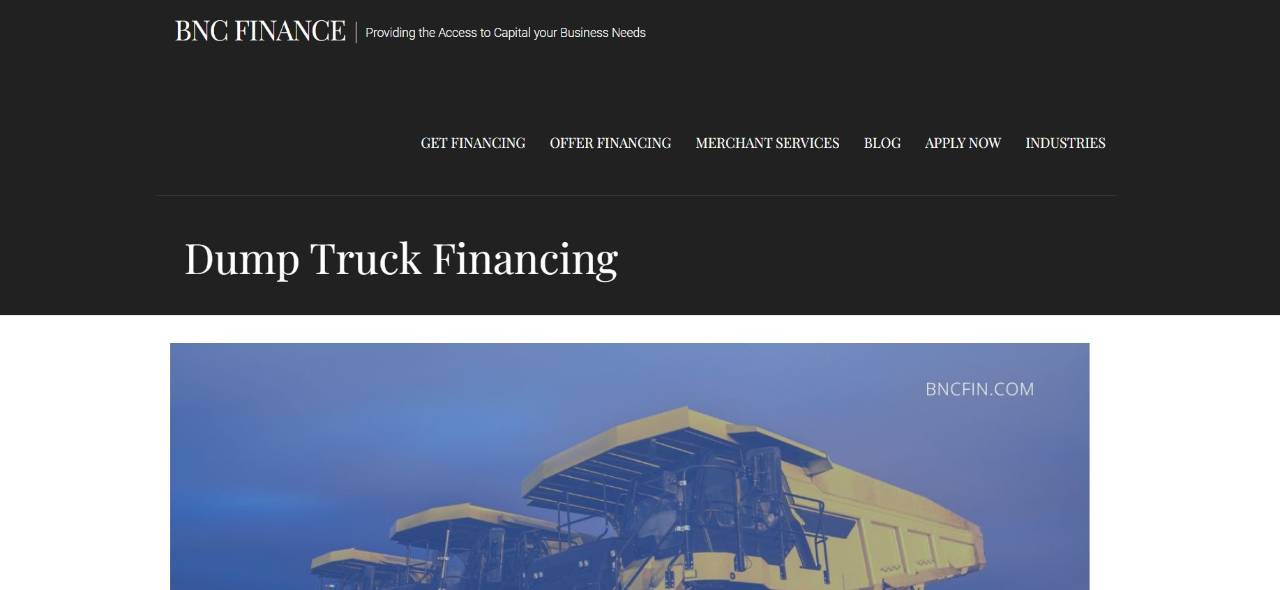 BNC Finance specializes in business financing across multiple industries. Heavy equipment financing, including dump truck financing, is one of its specialties, which comes under its "construction equipment financing" product.
On average, your credit score needs to be over 620 for approval. However, in some cases, your business fundamentals and annual revenue history can outweigh your poor credit score. You can expect a maximum return tenure of 60 months and an interest rate of over 6%.
5. Trust Capital USA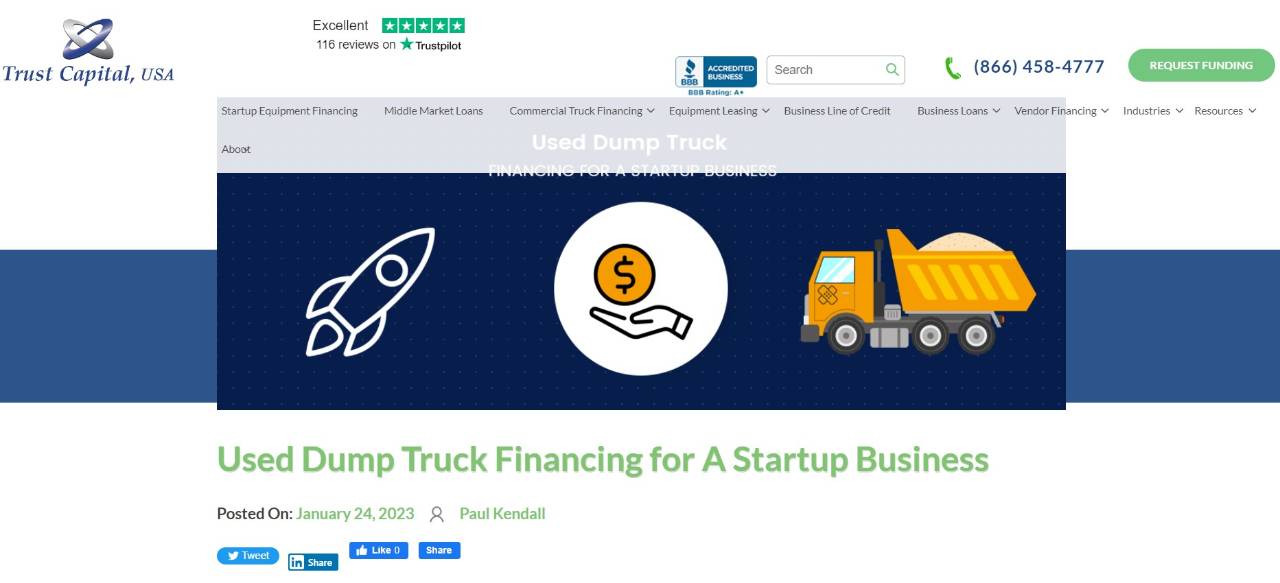 Trust Capital offers 100% financing and competitive rates for new and used dump trucks. It is a seasoned financial services provider for businesses in construction, hauling, and agriculture.
The net cast by Trust Capital is pretty wide and spans cinema, laundry, and healthcare equipment. Usually, when a credit provider covers too many industries, it is less likely to approve applications that don't fit its cookie-cutter mold for all applicants.
Unlike specific truck capital companies and heavy equipment financing solutions, a broader solution is more likely to reject applications for falling below its credit requirements. Trust Capital is most comfortable with borrowers with over 600 credit score and requires personal guarantees from all business owners.
6. Dimension Funding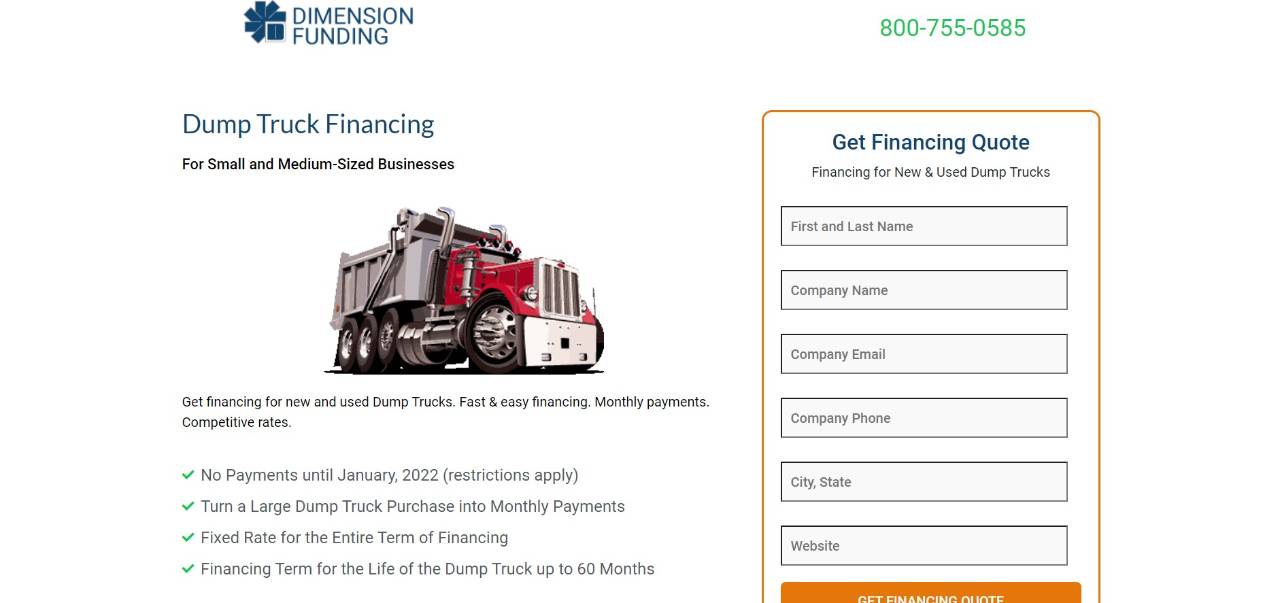 If you're looking for a more specialized financial service for your dump truck purchase, then you should give Dimension Funding a try. The provider offers terms of up to 60 months and allows you to convert your dump truck purchase to a monthly expense.
Dimension has a high approval rate, but it deals with businesses that have been operating for at least two years.
In case you intend to get a dump truck to start a sole-operator business, then this avenue might not be right for you. If you've been in business for two years, then the provider might not even require financials.
Most dump trucks cost less than $150,000, and Dimension Funding doesn't require financials for applicants seeking up to $250,000 in financing.
7. Crossroads Equipment Lease & Finance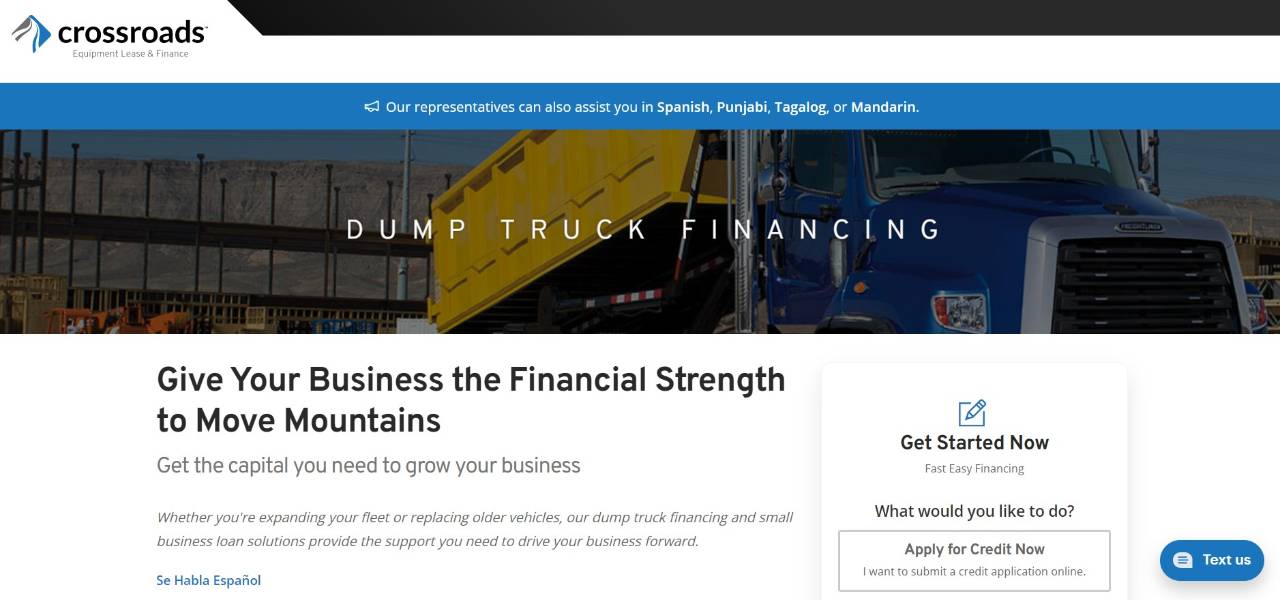 As with any category-specific financial product, Crossroads Dump Truck Leasing service has a convenient and easy application process and a short decision time.
If approved, 100% of the dump truck acquisition costs are financed by Crossroads, including the soft costs that some vendors charge. For up to $250,000 in financing, the application is pretty short and revolves around credit scores and surface fundamentals.
Most of these are industry-standard financing terms and procedures. But what sets Crossroads apart is that it facilitates out-of-state purchases as well. The provider is based in California but doesn't force borrowers to purchase their equipment within the Golden State.
You can buy a new or used dump truck from a vendor (or even a private seller) anywhere in the US if you're approved for financing by Crossroads Equipment Lease & Finance.
8. ClearPath Financing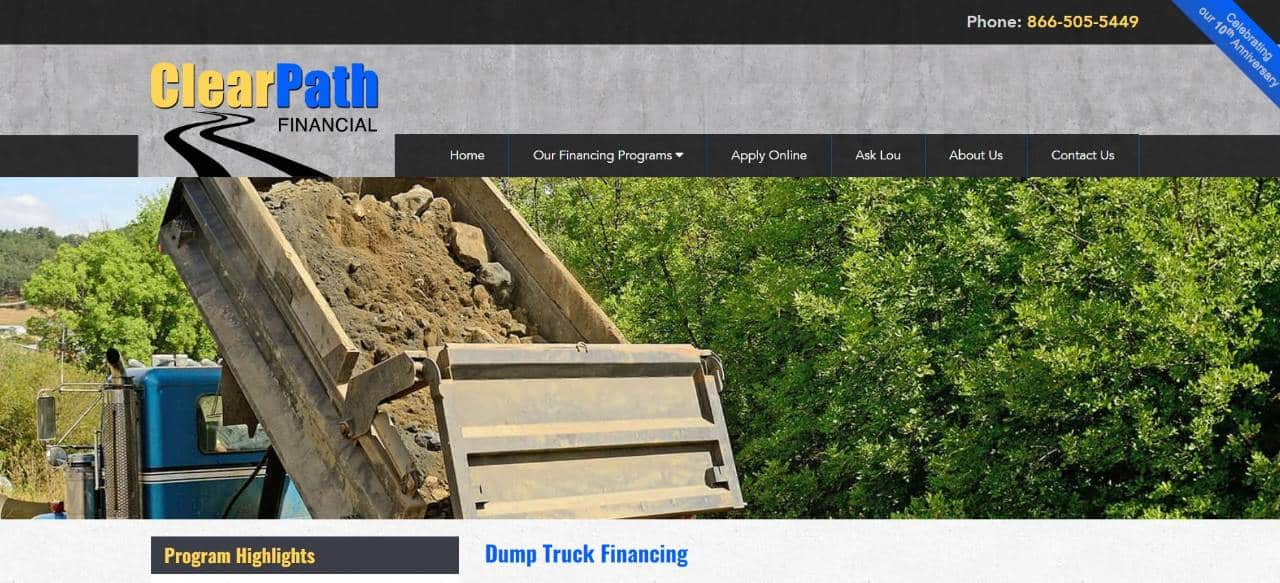 ClearPath Financing is a niche financing provider for dump trucks, semi-trucks, and commercial trucks.
As mentioned earlier, niche credit providers are more likely to entertain poor credit. Their expertise within a single type of financing helps them offset risk even when dealing with borrowers who have bad credit.
The key benefits of financing your dump truck via ClearPath are that you can pay off your purchase in 24 to 60 months and can buy new or used equipment from a seller of your choice. If you have good credit, you might get better interest rates than banks and broad-category lenders.
No downpayment is required for approved borrowers, regardless of whether the dump truck is bought from a dealership or a private owner.
9. National Truck Loans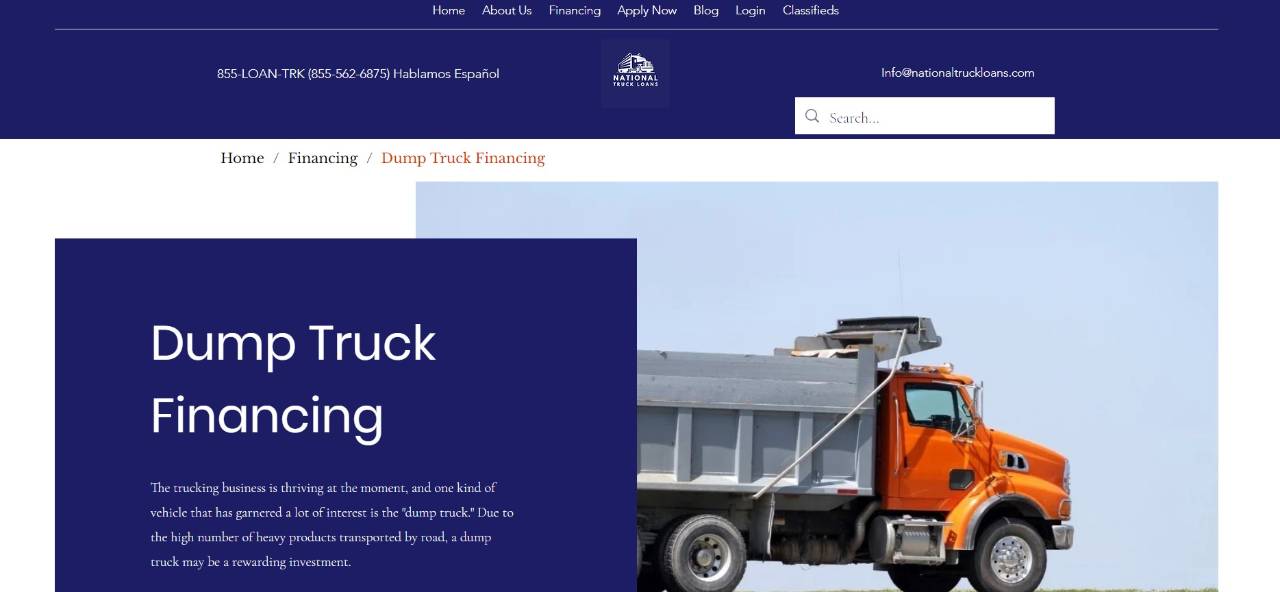 National Truck Loans is yet another niche financing provider with a broad credit window. Regardless of whether you have poor credit or simply prefer a lender that understands the industry, you can apply for financing from National Truck Loans.
You'll hear within three days of your application, and with most likely get approval if your credit score is over 600.
But National Truck Loans doesn't set 600 as the minimum credit score requirement. In fact, it is open to those with credit scores under 500 as well. The primary reason this provider can offer financing to those with bad credit is that it is the primary credit provider.
Many financing companies act as intermediaries connecting borrowers with private lenders. National Truck Loans is a private lender.
10. Crestmont Capital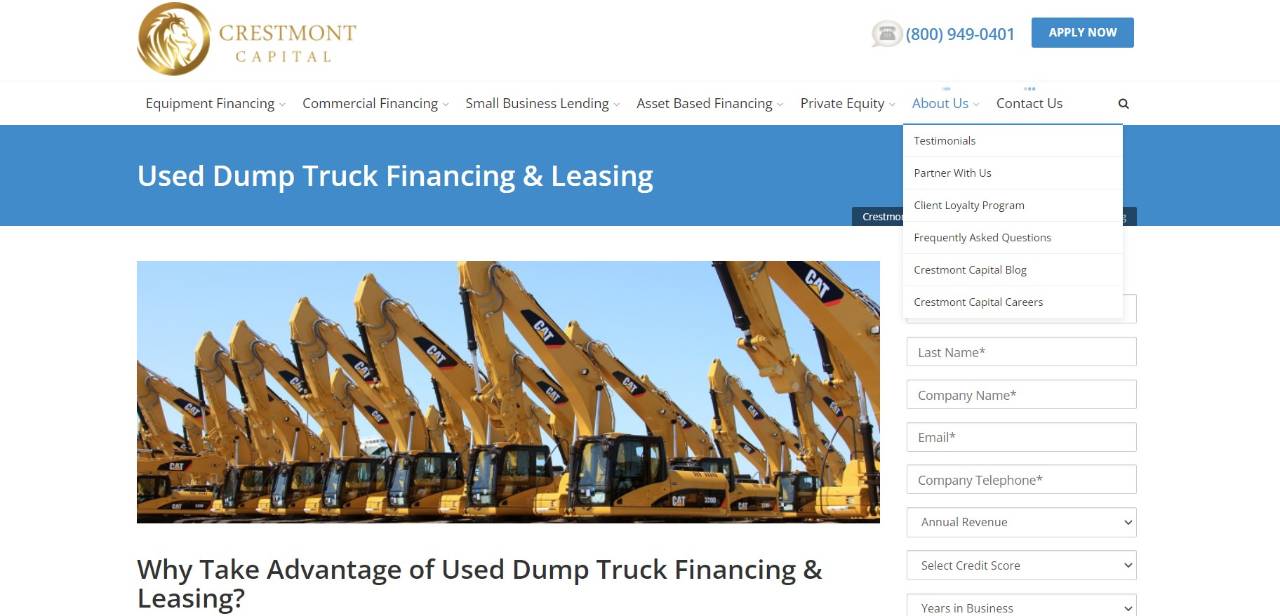 While Crestmont Capital offers a wide range of business financing solutions, it does have a dedicated equipment financing product. You can apply for an instant quote and get an idea of the terms you can expect on your dump truck lease.
There is no down payment, and the ownership transfer happens at the end of the lease. This allows you to operate the asset and pay it off from the cash that it generates.
With Crestmont Capital, you can expect return terms of 24 to 72 months with interest rates as low as 3.25%. Applying for dump truck financing takes less than 15 minutes, and during weekdays, loans are approved within 2 to 4 business hours.
11. SLS Financing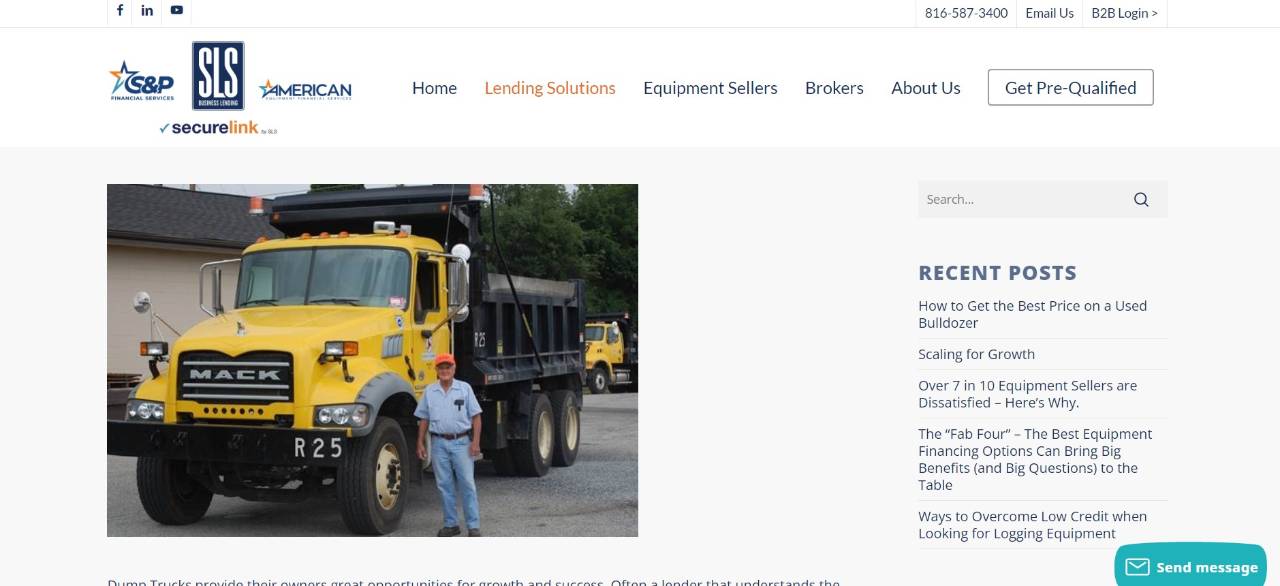 SLS Financing is a financial services company that specializes in providing credit solutions to business owners. One of its popular services is dump truck financing, for which you can pre-qualify on its website.
The return tenure, as well as the interest rate you're offered, depend on your credit score, years in business, and the profitability of your company.
SLS is a general-business financing provider, so it isn't likely to be as forgiving of poor credit as companies that finance truck purchases only. That said, it is a great option for those with good credit and plans to pay off their equipment in two to five years.
12. Envision Capital Group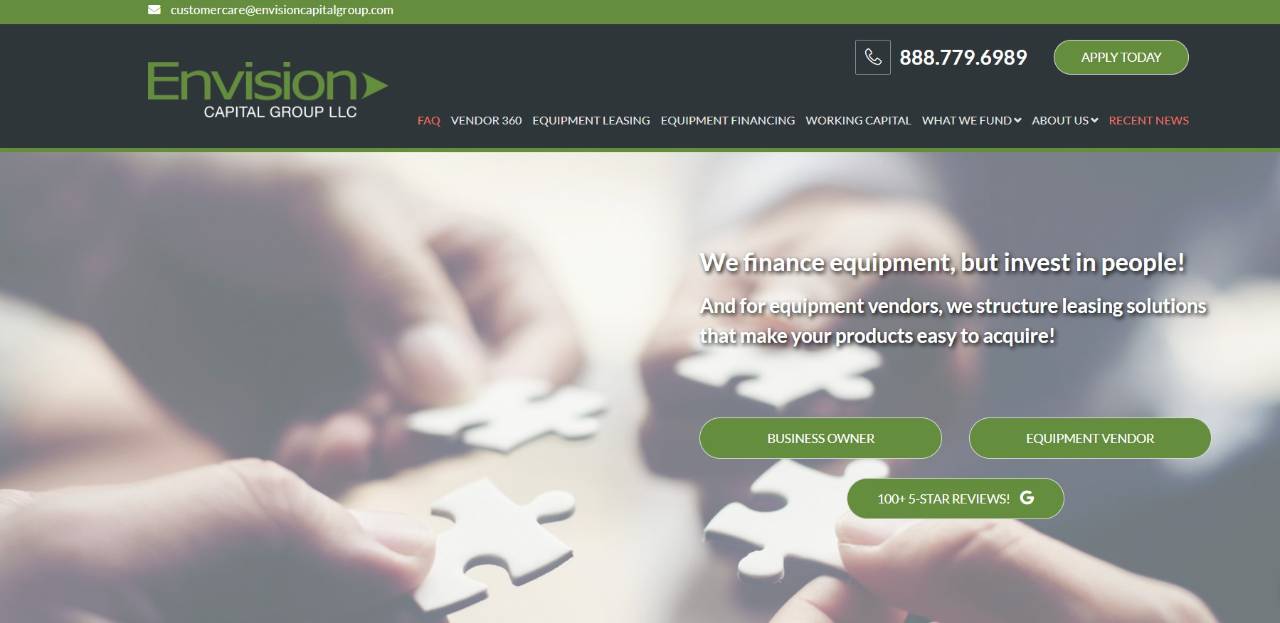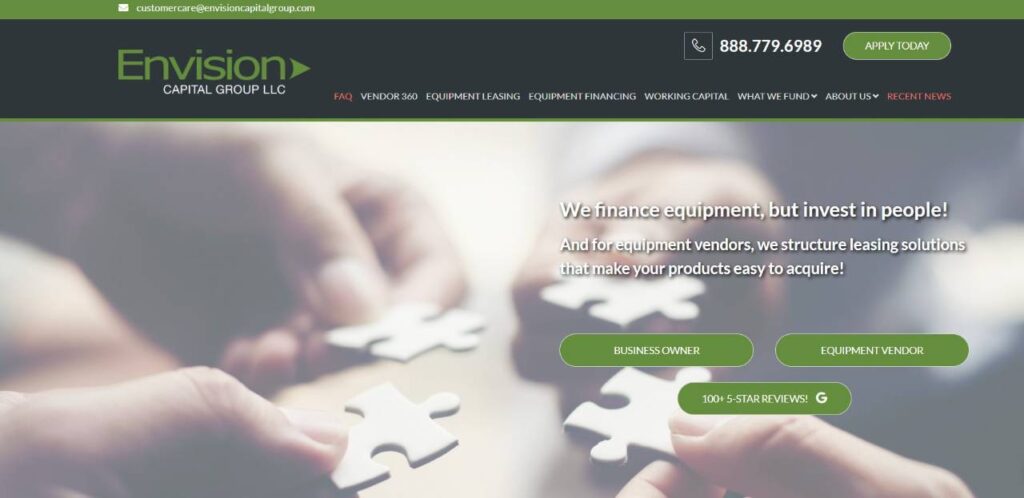 Envision Capital is yet another financing option for business owners with good credit.
You can use its convenient inquiry form to get a quote for your context. Your time in business, FICO score range, and how soon you need the dump truck are all key factors in defining the financing terms.
As is standard for equipment financing, your financials are not required for a purchase price under $250,000. Given that dump trucks do not usually exceed $200,000, applying for financing from Envision Capital Group is pretty easy.
Whether you get approved is another matter….
And that matter is highly contingent on your FICO score.
13. Good Guy Finance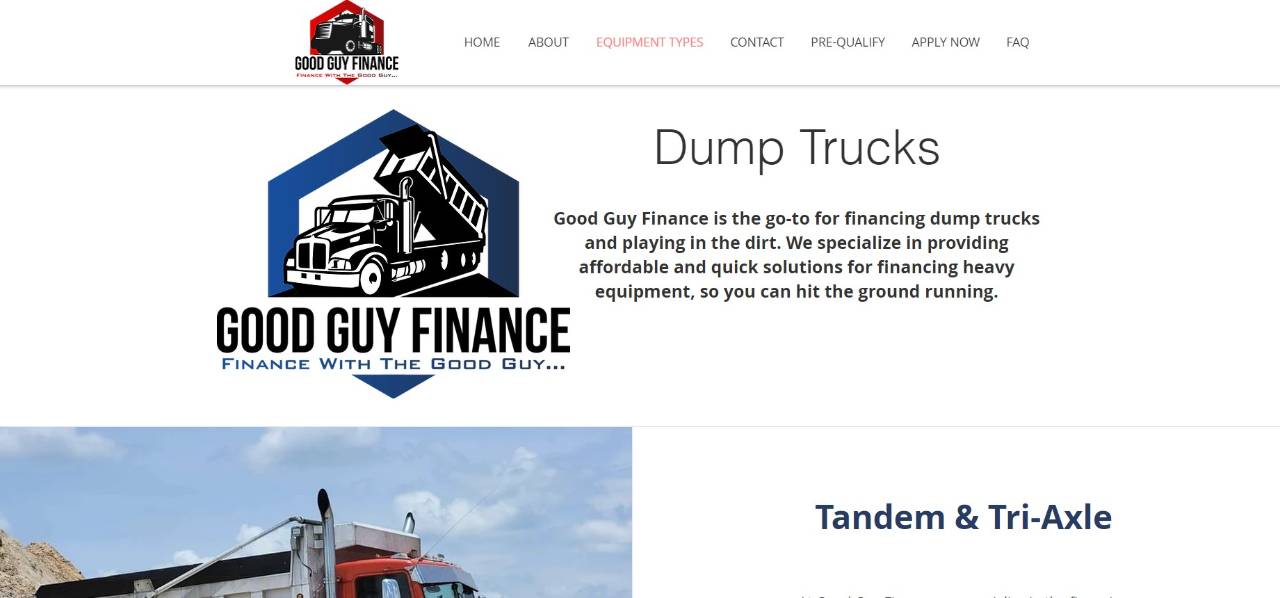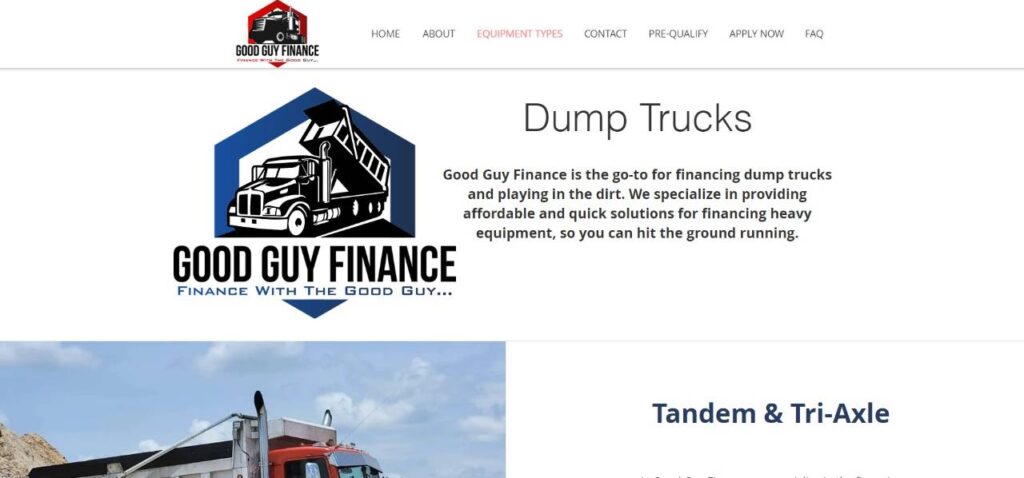 If you don't want to spend time seeking out and applying for finance from individual lenders, you can apply for dump truck finance via Good Guy Finance LLC. This credit connector has branded himself as the "good guy" lender.
The goodwill-centric marketing of Good Guy Finance implies that the provider will get the best offer for you.
GGF doesn't own the capital it lends for truck purchasing, so the term decisions aren't up to the company. Still, it can curate the best offers because of its niche experience. Good Guy Finance specializes in providing financing for dump trucks, semi trucks, and yellow iron.
You can get pre-qualified for one of its standardized lending programs within one hour of applying.
14. eLease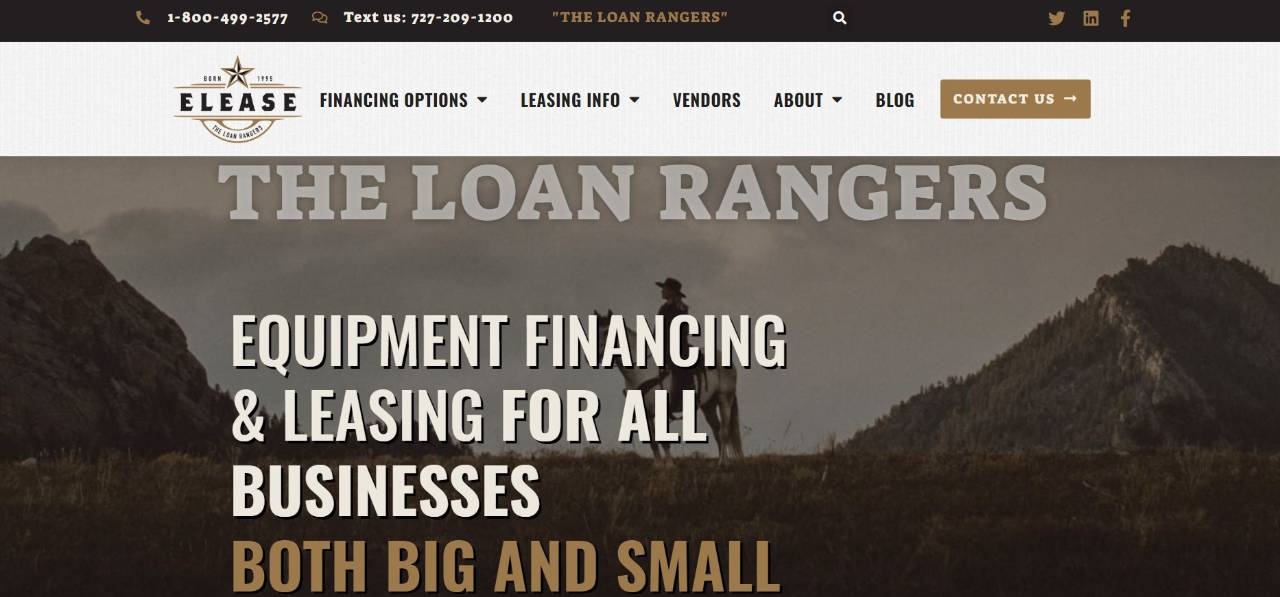 If you don't want a middleman to pawn you off to the most willing lender, then try eLease. This financing provider provides bespoke human care and attention. It prides itself on learning the individual stories of its prospective borrowers and creating win-win financing offers.
eLease is a broad-category lender, so your application approval depends on your credit score. If your FICO score is under 600, you shouldn't get your hopes up for dump truck financing from eLease.
15. Genesis Commercial Capital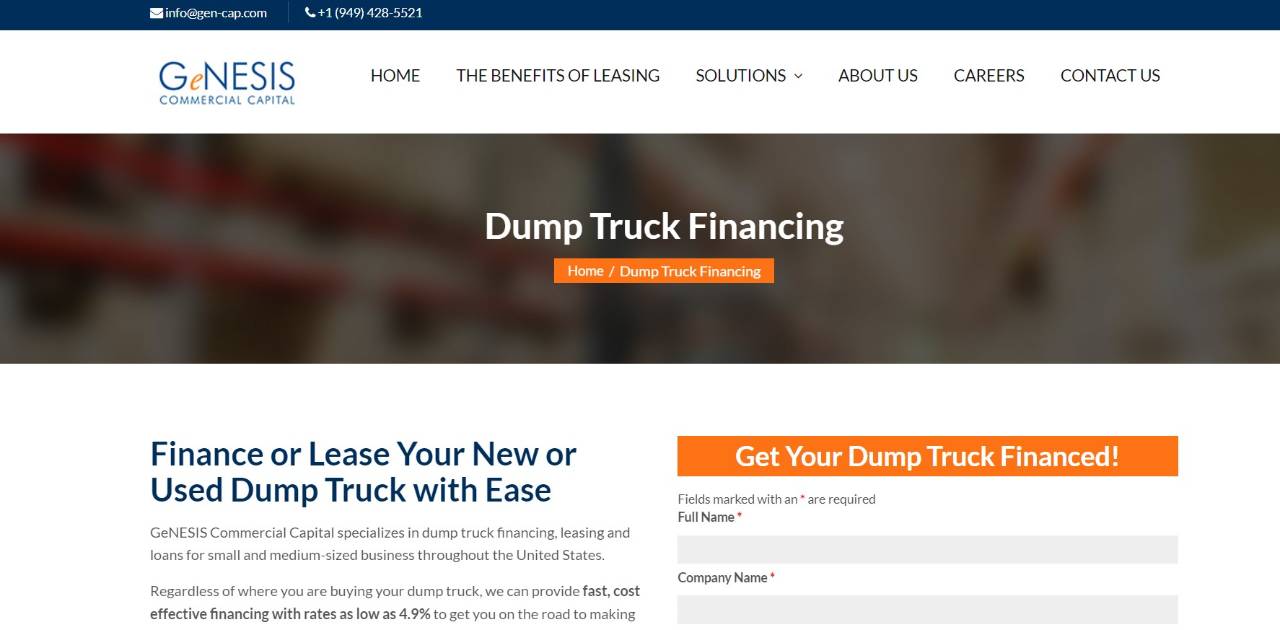 If you have a good FICO score and want to finance a dump truck acquisition, then Genesis Commercial Capital is a provider worth including in your application blitz.
Its A+ Better Business Bureau rating and low-interest rates make it a great option for business owners with decent credit standing.
16. Nationwide Equipment Finance
Nationwide Equipment Finance is a credit provider with a broad credit score window and industry experience that includes financing Volvo, Caterpillar, and Freightliner equipment.
Its dump truck financing product isn't as specialized as that of some niche lenders, but the likelihood of your application getting approved is still pretty high.
17. SBA (Small Business Administration) Loans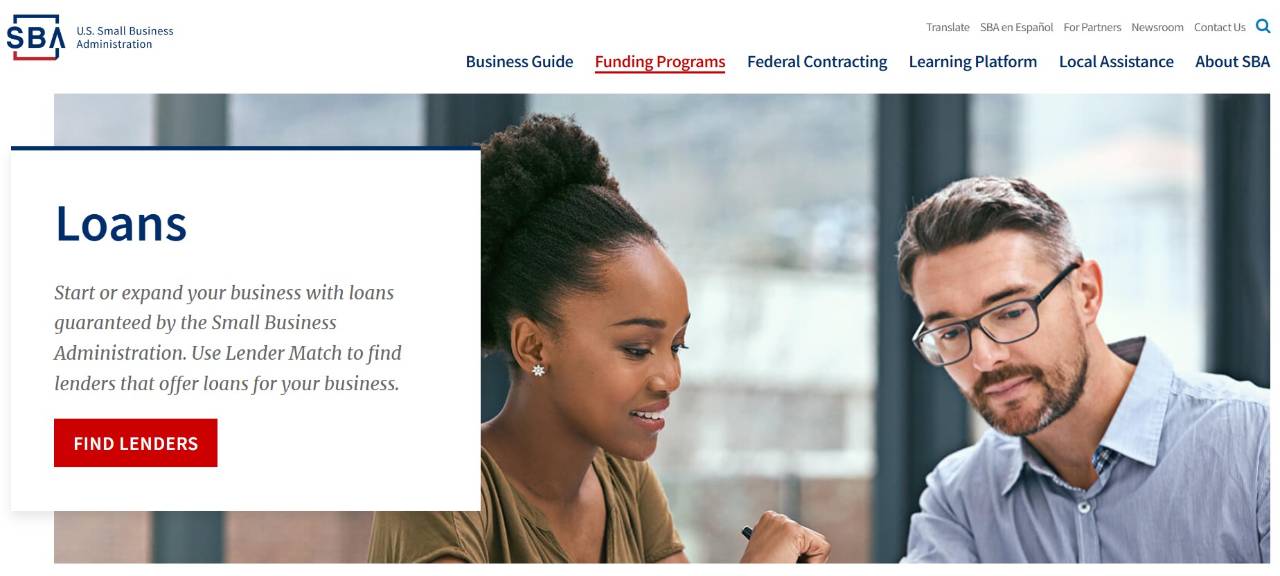 Finally, if your credit standing, as well as your business financials, are really good, then you can give SBA loans a shot.
The approval rate is poor, but the advantages of getting approved make the SBA loan application worth a try.
Conclusion: Best Dump Truck Financing 2023 Has to Offer

To sum it up, dump truck financing can be a lifesaver for businesses that need these trucks to operate but can't afford to pay for them upfront. As discussed in the article, dump truck financing has its advantages, like:
Helping businesses manage their cash flow
Offering tax benefits
But…
It's important to consider the potential drawbacks too, like:
Higher interest rates
Possible rejection for financing
When looking for dump truck financing, there are different options to choose from, such as leasing, loans, and equipment financing. Each option has its own advantages and disadvantages, so it's essential to evaluate which one works best for your business.