LS Tractors vs. New Holland (2023 Comparison)
The purchase of a tractor is a significant investment, and it is important to ensure that you are getting the best tractor for your needs. With all the brands competing to make the best tractors, finding a reliable one may be tricky. Here, we'll look into two main brands taking over the agricultural sector; LS tractors and New Holland.
LS tractors are a great option for those who need a reliable workhorse for their farming needs. They are built to last and come with a variety of features that make them a great choice for farmers.
On the other hand, New Holland tractors are ideal for those who need a more powerful machine for more demanding tasks. They come with advanced features that make them a great choice for commercial and industrial applications.
In this article, we will compare LS Tractors and New Holland tractors discussing the features and benefits offered by each, as well as the pros and cons of each brand. We will also provide you with a few tips to help you make the best choice.
So, let's get started and explore the differences between LS tractors and New Holland tractors.
| Feature | LS Tractor | New Holland |
| --- | --- | --- |
| Engine Power | 22 hp – 102 hp | 35 hp – 95 hp |
| Warranty | 5 years | 6 years/ 6000 hours |
| Handling Adjustability | Normal | Easy |
| Seat Adjustability | Yes | Yes |
| Price | ~$15,000 | ~ $36,000 |
| Manufacturer | LS Mitron | Holland Tractor |
| Reliable | Yes | Yes |
| Cutting height | 1-4 inch | 1-4 inch |
Brand Overview: LS Tractor Vs New Holland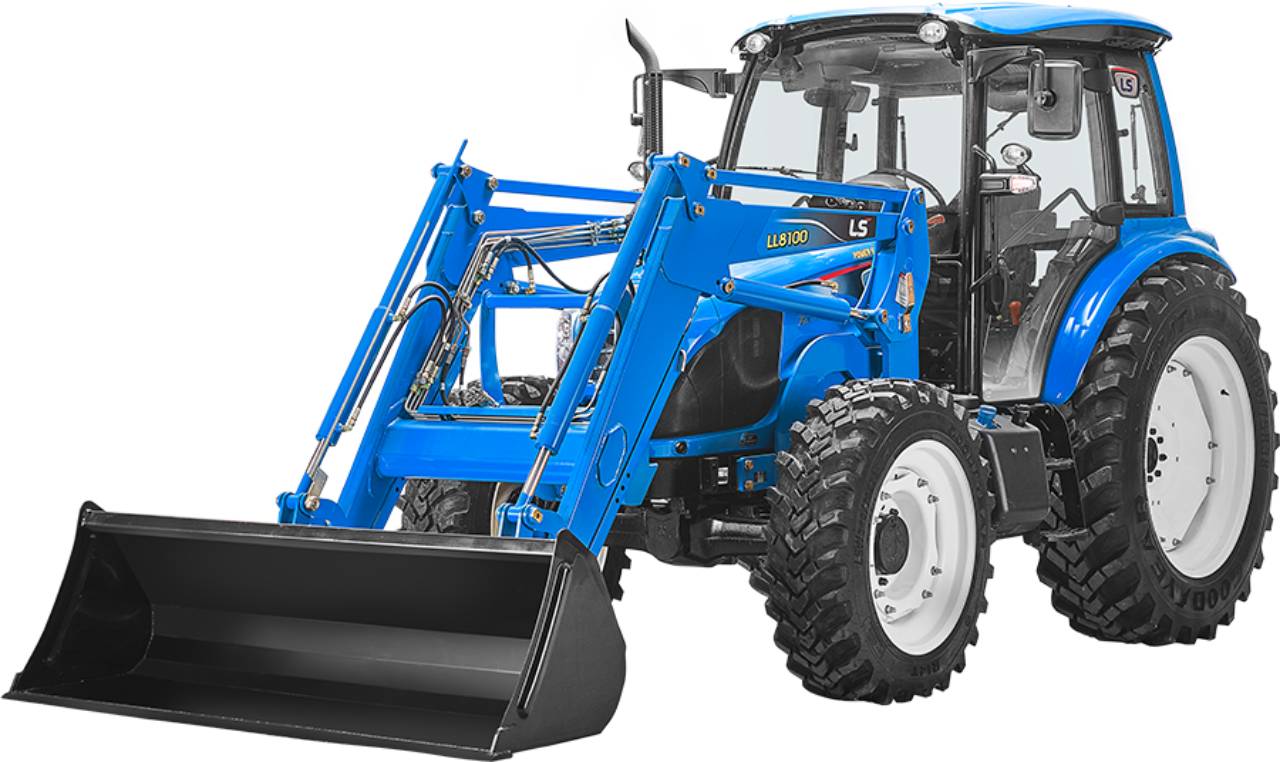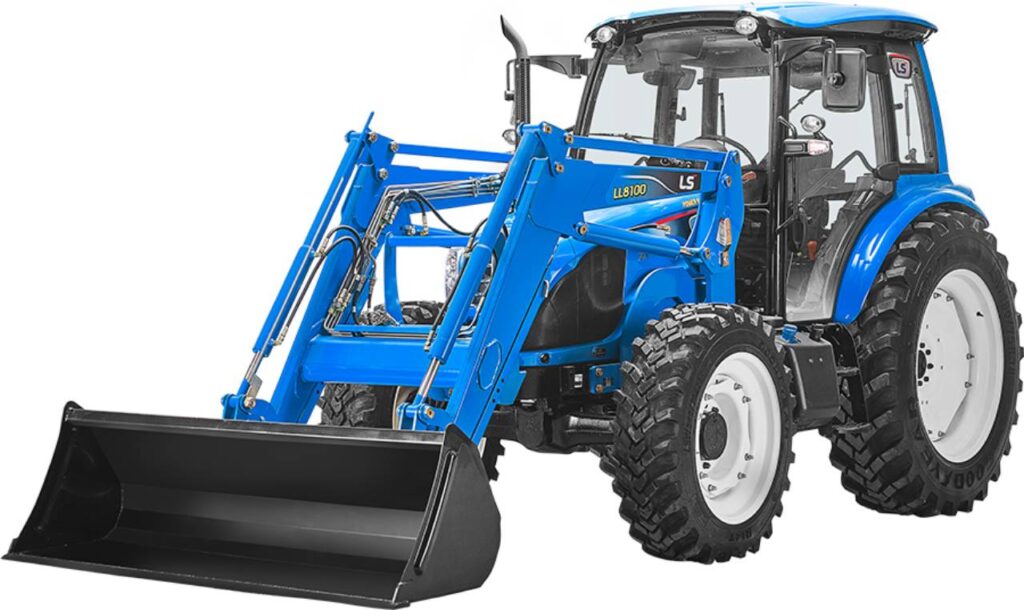 LS Tractor
Since 1973, LS Tractor has been a top manufacturer in farm equipment in Korea. The company has grown over the past four decades to become a global player in the industry, with products sold in more than 70 countries.
LS Tractor offers a wide variety of tractors, ranging from 20 to more than 200 horsepower, as well as a full line of attachments and implements. Their tractors are designed to be powerful, reliable, and efficient, and are built to last in any environment.
Its dedication to serving customers has made LS tractor offer high-quality equipment with a variety of features and options from ergonomic designs, powerful engines, comfortable cabs, and a wider selection of attachments.
LS Tractor also provides after-sales service and support to ensure that customers have the best possible experience with their products. Their experienced team of technicians can help with everything from routine maintenance to complex repairs.
They also have a network of dealers throughout the country to make sure that customers get the parts and services they need when they need them.
New Holland
New Holland initially started in 1895 in Pennsylvania before being acquired by Ford and Fiat to CNH Global. The company is a leading manufacturer of agricultural products and has consistently met the demands of farmers and ranchers in North America for over a century.
The company produces a series of tractors with unique features and compact designs. The tractor's unique features such as roll bars, seat belts, ergonomic cabs, and a bunch of attachment options.
LS Tractor Vs. New Holland: Comparison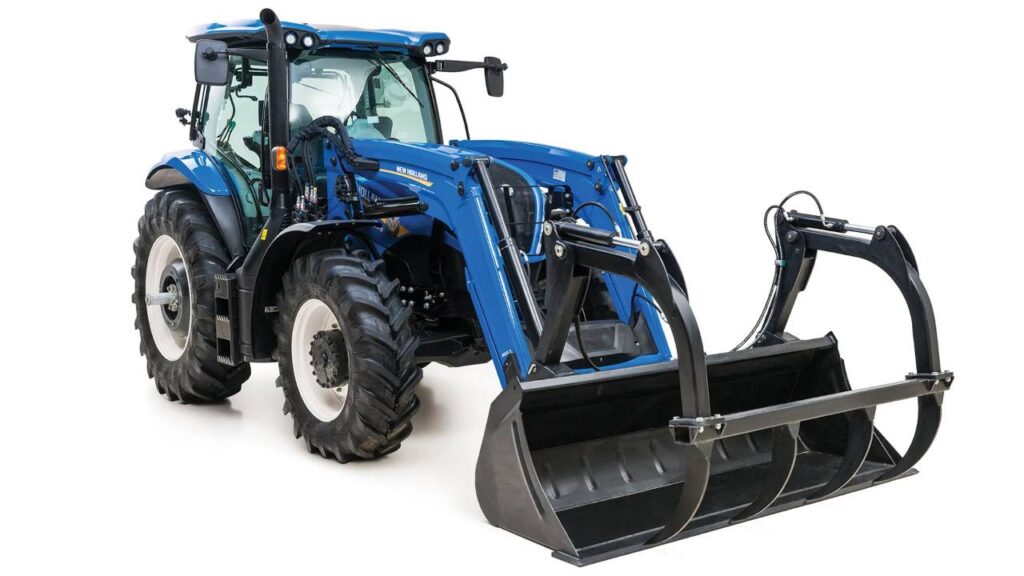 Reliability
LS is an excellent brand and has over 140 stores spread across the United States. LS has high-quality tractors made with readily available parts. However, the company doesn't have as much recognition as other brands in the farm equipment industry.
LS tractors are made of sturdy materials such as steel frames, rubber, metal, and composite. They also have a rollover safety feature that helps prevent it from toppling over if an accident occurs.
New Holland tractors are quite popular and you'd easily pick out the famous blue tractor on American farms. The company has received many awards and is ranked as the top brand in the United States and Australia.
Some top awards won by the company include The Machine of the Year Award, the Red Dot Award for Product Design, and more.
We can easily see New Holland's reliability in the myriad of outlets spread across the US (600+) and the quality of materials used to make the trucks.
Engine Performance
One of the most efficient engines in the farm input sector is the LS tractor engine. They are reliable and provide maximum torque while maintaining emissions at a minimum. LS engines are designed to fit a range of construction tools while running on diesel fuel.
Diesel is more efficient than gasoline, particularly when fitting in tractors and other farm equipment.
LS engines are made for durability and performance with advanced features such as direct injection and turbochargers. For instance, the MT3 series from LS comes with an LS 3-cylinder turbocharged diesel engine.
The engine can put up to 57 horsepower and the multi-transmissions make it versatile in different environments.
New Holland tractor engines are renowned for their top performance, power ratings, and durable construction. The company's experience in the motor industry puts New Holland engines a step forward in certain advanced features such as electronically-controlled engines.
These engines use a four-stroke combustion process designed to provide maximum power output so that each cylinder fires at least four times after every revolution of the engine. New Holland engines have a turbocharger to increase efficiency and power.
With a variety of diesel engines, New Holland offers several types from 3-cylinder to 8-cylinder units.
Warranty
Both companies offer a reasonable warranty for their tractors with no hidden charges, according to the company's policy.
LS tractors offer an extended Power Train Warranty for five to six years from the time of purchase or 1500 hours after the date of operation. The warranty covers engine components, axles, and other parts.
There is also a General Warranty which runs for two years from the date of purchase or 750 hours of operation after the original purchase. Some warranties have exceptions, so we recommend reading all the fine print before making a purchase.
New Holland offers the best warranty as it covers more time and is transferable. The 6-year warranty or 6000 hours was introduced in 2020 as a symbol of confidence to its customers.
The warranty covers all parts of the tractor and is transferable to a different person in case of a resale within the warranty period.
LS Tractor Vs. New Holland: Which is The Best?
One of the major highlights of LS tractors is their powerful engine. LS tractors are equipped with 3-cylinder and 4-cylinder engines that are capable of producing up to 60 horsepower, providing plenty of power for most applications.
The tractors are designed with heavy-duty components that can withstand the toughest conditions, including rough terrain and extreme weather.
However, you need to check on the nearest dealer in case of repairs- they don't have many stores across the US. This might be a little problem when you need a quick replacement as sometimes farmers have to wait for the spare to be transported from overseas.
Commitment to a green environment and innovative designs are the highlights of New Holland tractors.
Their newer models have unmatched fuel efficiency as they have some advanced technology features like Selective Catalytic Reduction and Auto-Start/Stop system. Studies show New Holland tractors reduce emissions by about 30%.
When it comes to choosing between the LS Tractor and the New Holland, it is hard to go wrong. Both brands offer reliable, durable, and dependable machines that are built to last.
The LS Tractor is known for its good value, offering a lot of power for a reasonable price. The tractors are also reliable and feature a variety of attachments and options, making them suitable for a wide range of applications.
However, when it comes to overall quality and performance, New Holland is the clear winner. New Holland tractors feature advanced technology, including advanced powertrains, engine monitoring systems, and 4WD capabilities.
The New Holland also has a reputation for superior build quality, with heavy-duty components that are designed to withstand heavy use and abuse.
Frequently Asked Questions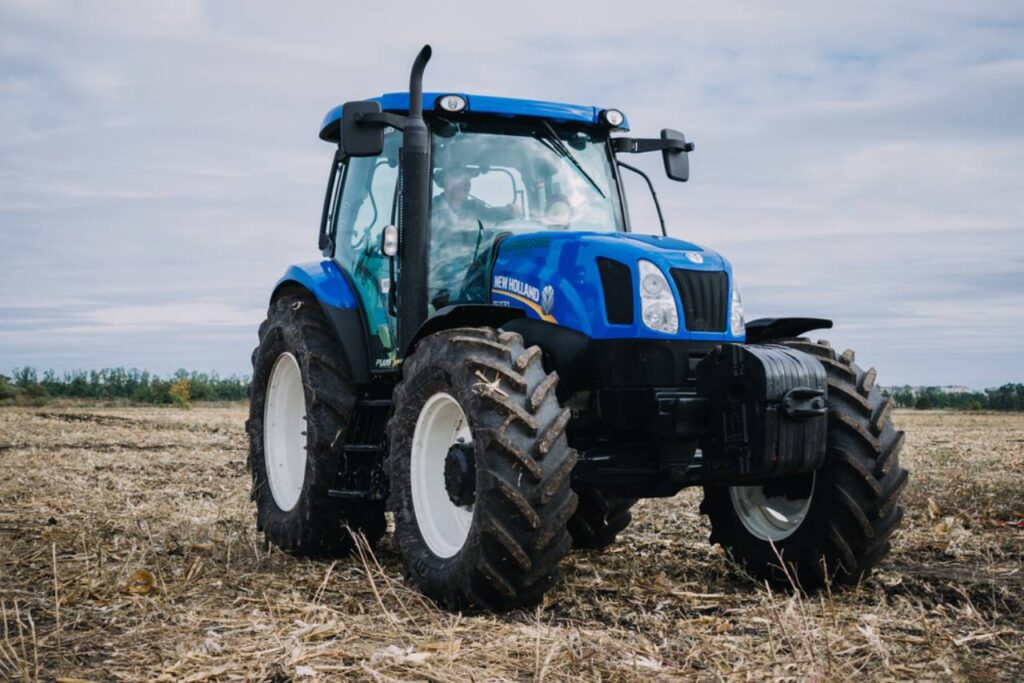 Are LS Tractors and New Holland the same?
LS tractors and New Holland are not the same. LS tractors are manufactured by the South Korean company LS Mtron, while New Holland is a brand of agricultural and construction equipment manufactured by CNH Industrial, owned by Fiat Chrysler Automobiles.
LS tractors are known for their affordability and durability, while New Holland is renowned for its technological advancements and innovative designs. 
Who are LS Tractors made by?
LS Tractors are manufactured by LS Mtron, a South Korean company that was founded in 1947 as GoldStar Co. Ltd. The company changed its name to LG Tractors in 1995 and then to LS Tractors in 2003.
LS Mtron is a global leader in the engineering and manufacture of agricultural and construction equipment. 
Who makes engines for New Holland tractors?
New Holland tractors are powered by engines made by FPT Industrial, a company owned by the CNH Industrial Group. FPT Industrial produces engines for agricultural, construction, power generation, marine, and industrial applications.
Their engines are designed for various New Holland tractors, including the T4, T5, T6, and T7 series. 
What country is LS Tractor made?
LS Tractor is a South Korean company that specializes in the design, manufacture, sale, and service of agricultural, commercial, and industrial tractors.
LS Tractor has factories in South Korea, China, Vietnam, and the United States, and its products are sold in more than 40 countries across Europe, Africa, the Middle East, Asia, Oceania, and the Americas.